Blog Feature Article
10 Epic Places to Campervan in the U.S.
Buckle up for our list of the most epic places to campervan in the United States. We had to dig deep for this one! We pored over all our favorite trips to come up with our top 10 places, and we're so excited to share it!
So pack your bags, book one of our deluxe campervans at our Los Angeles, San Francisco, or Las Vegas location and hit the road—here are the top 10 places to campervan or RV in the western United States!
1. Death Valley National Park, Nevada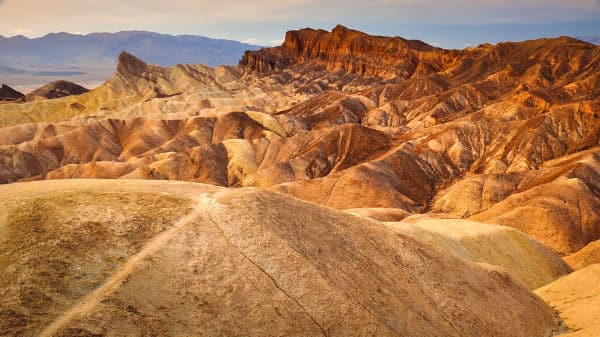 You might shy away from our first pick given its name, but believe us—the views are spectacular.
Death Valley National Park (DVNP), in southeastern Nevada near the California border, is home to 3.4 million acres of desert and mountainside. While one might think its name accurately describes its ghost-town qualities and lack of vegetation, it is actually home to several stark contrasts.
While Death Valley can see some of the driest, hottest summers on earth, in the winter months, you will find its towering peaks frosted with snow, and the occasional rainstorm can produce an abundance of wildflowers in the spring.
But be forewarned: We've heard from some of our fellow campers that DVNP accommodations tend to sell out frequently, so be sure to make a campsite reservation well in advance.
2. Yosemite National Park, California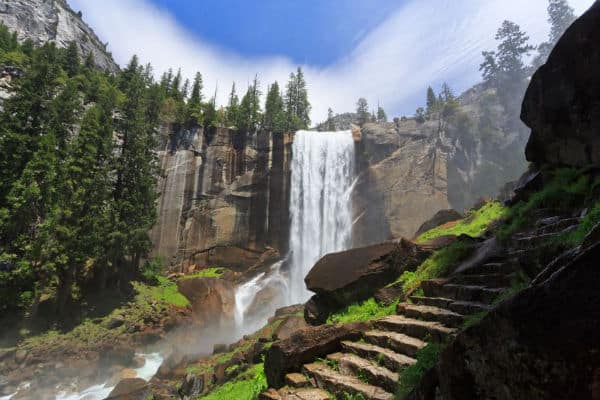 The next stop on our list is probably no surprise.
Yosemite National Park, located in the Sierra Mountains of northeast California, is one of the most well-known and desired travel destinations in the United States. Its unparalleled landscapes span a distance of 1200 miles.
From hiking its deep valleys, lush meadows, and jaw-dropping waterfalls to photographing its massive sequoia trees and seemingly endless wilderness, Yosemite is nature at its best!
The next stop on our list is probably no surprise.