Hitop Campervan Rental
Chevrolet Express Campervan 2-3 Berth (2013 - 2015 Interior Age)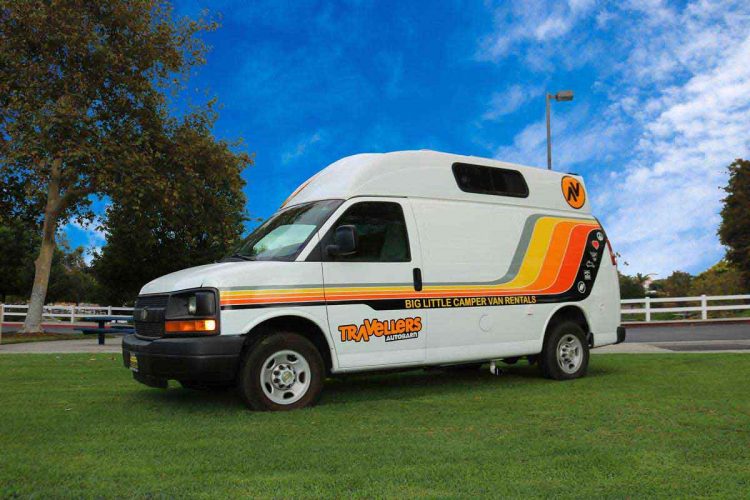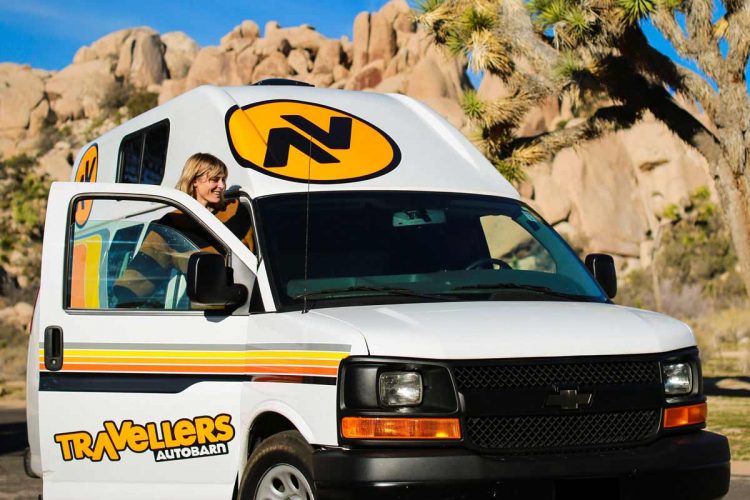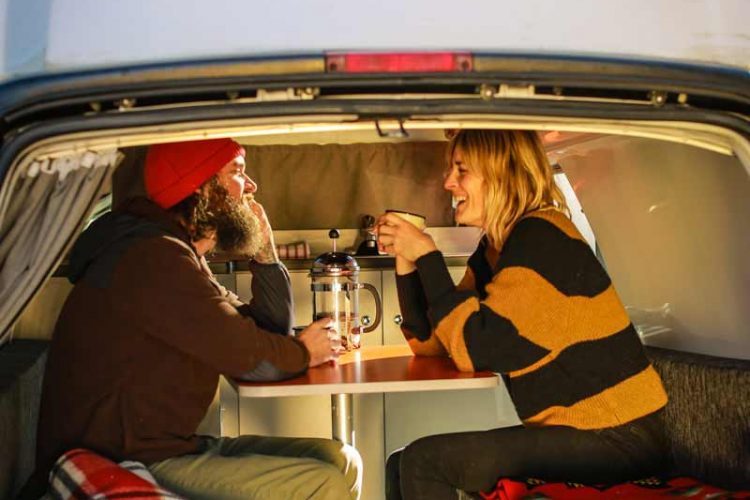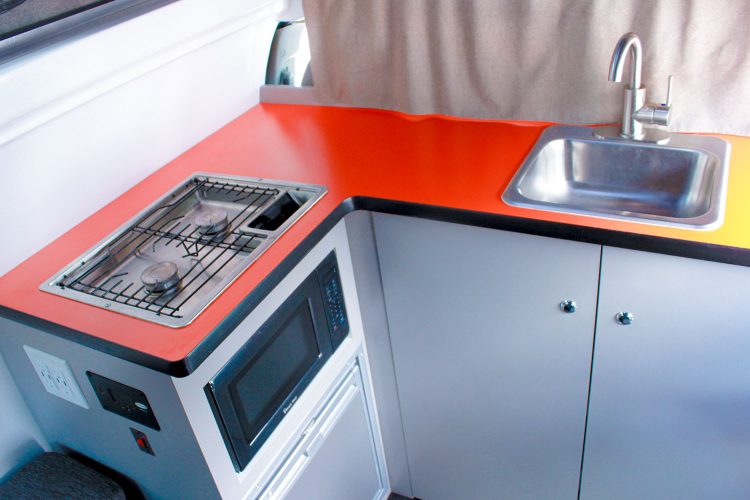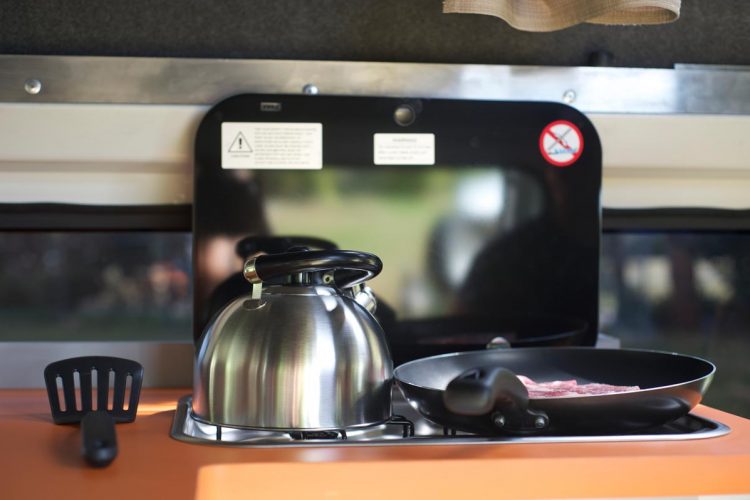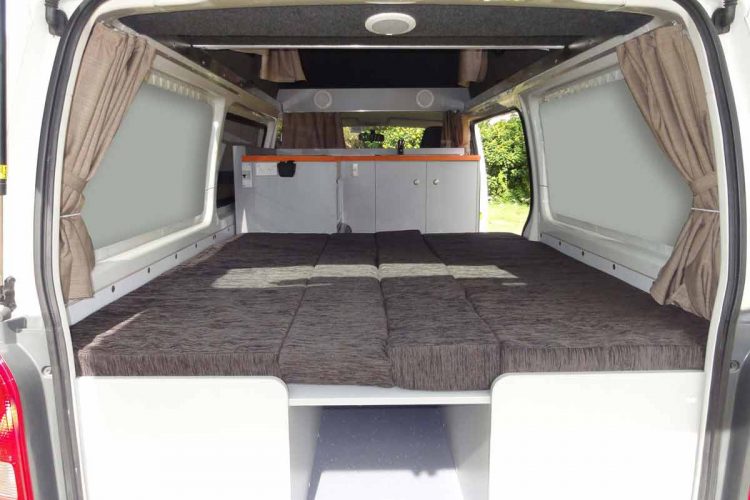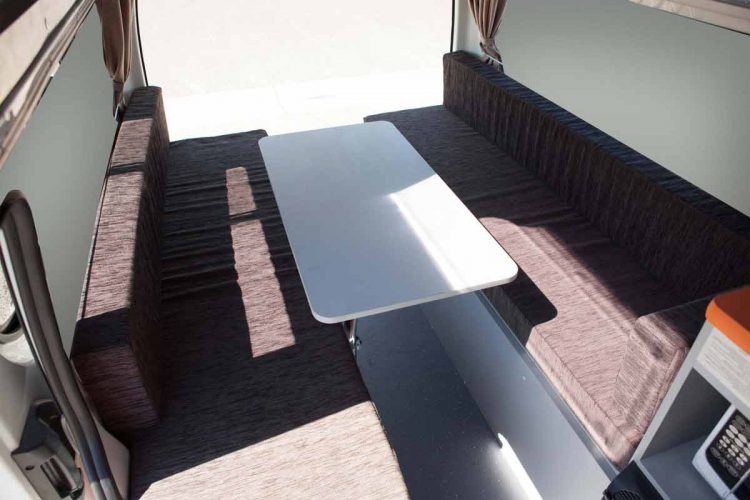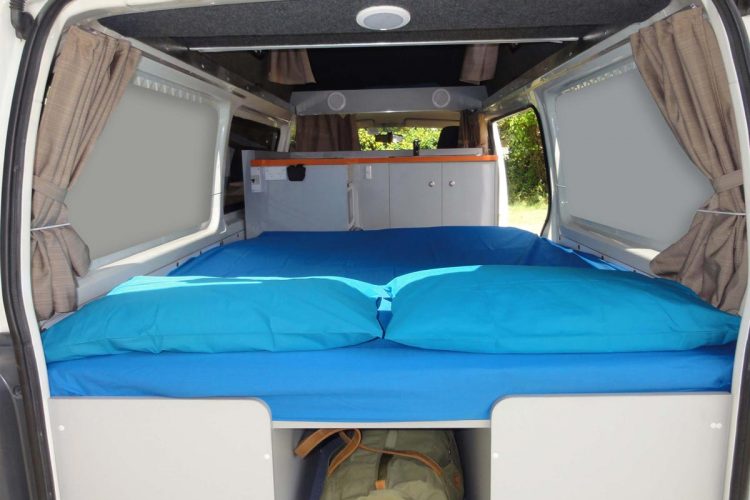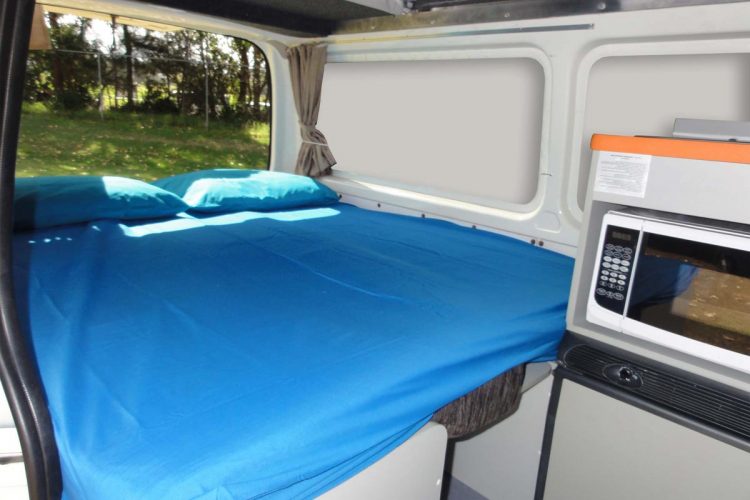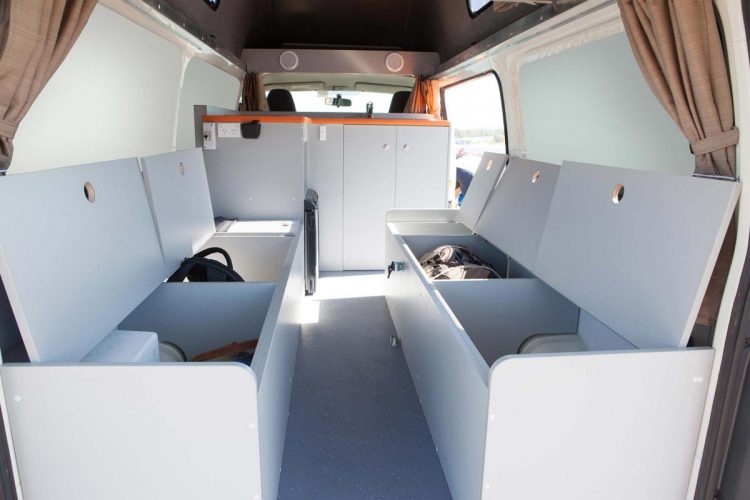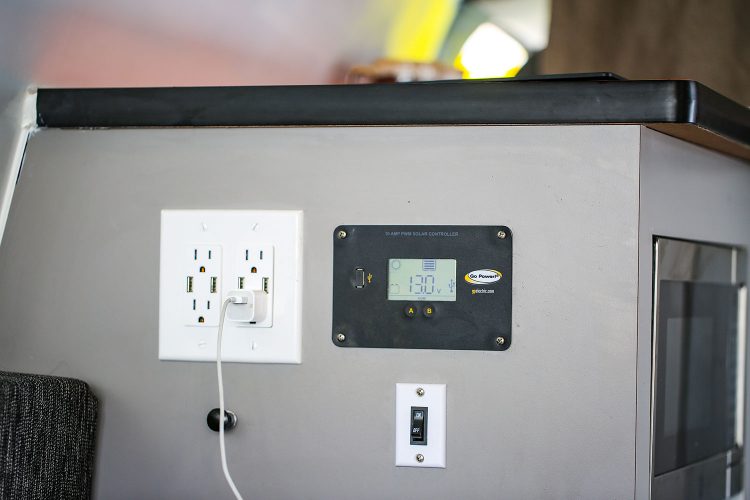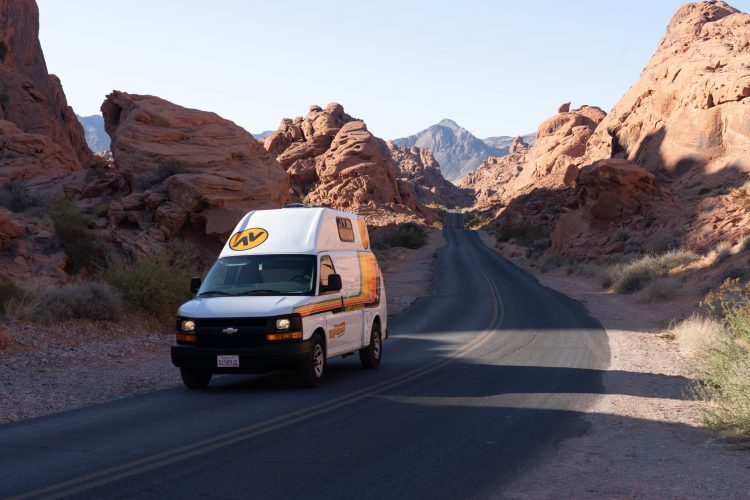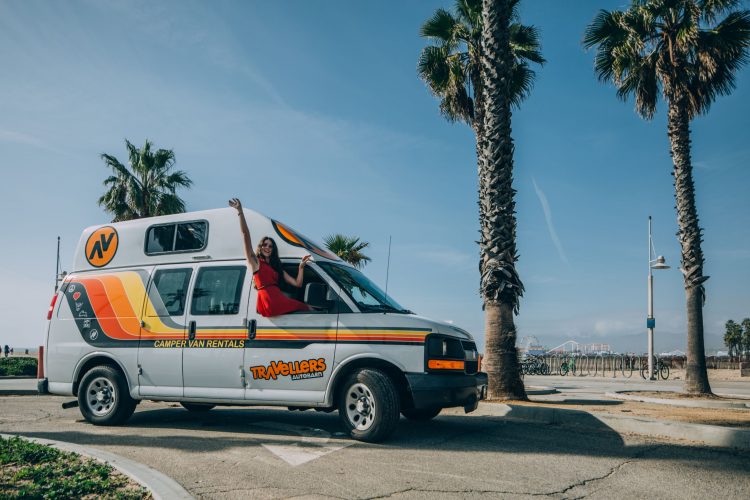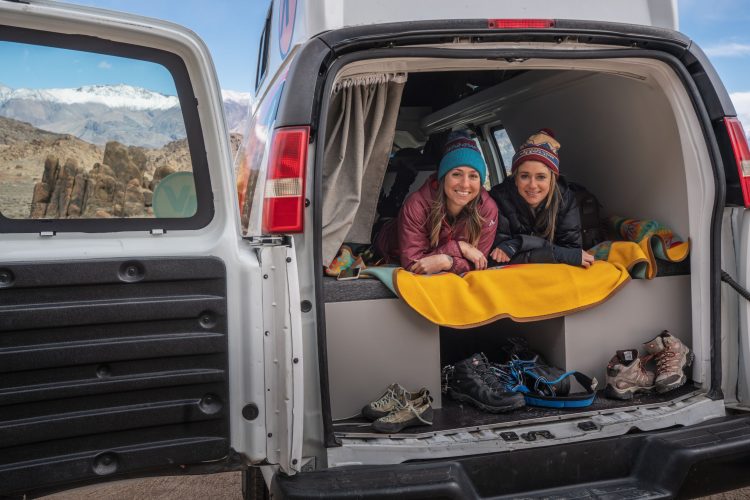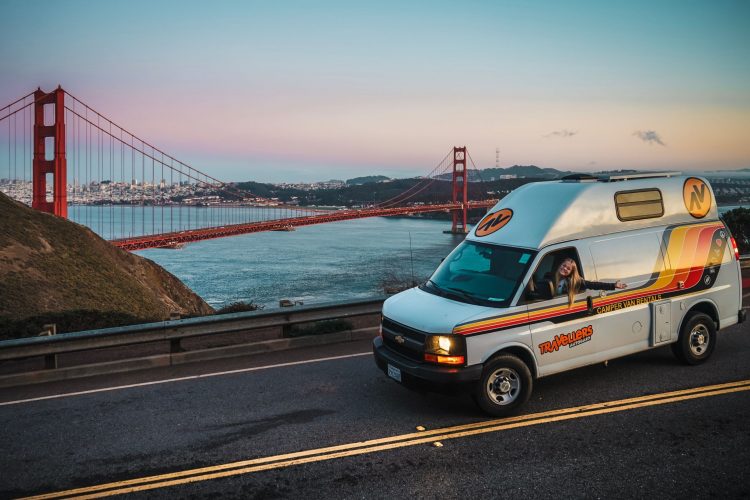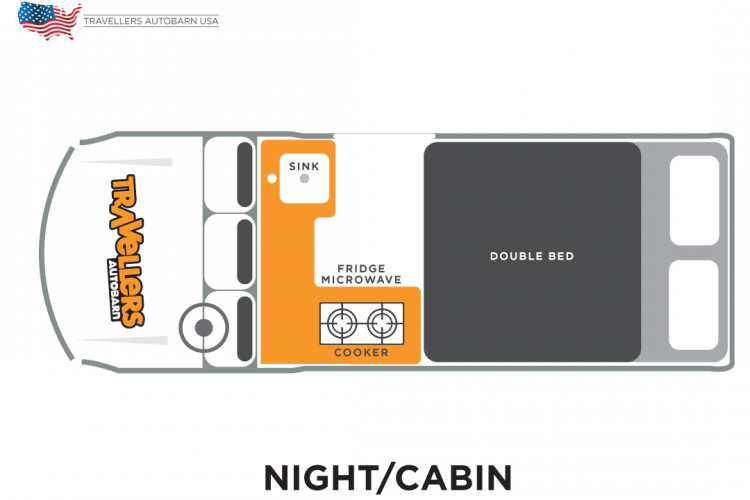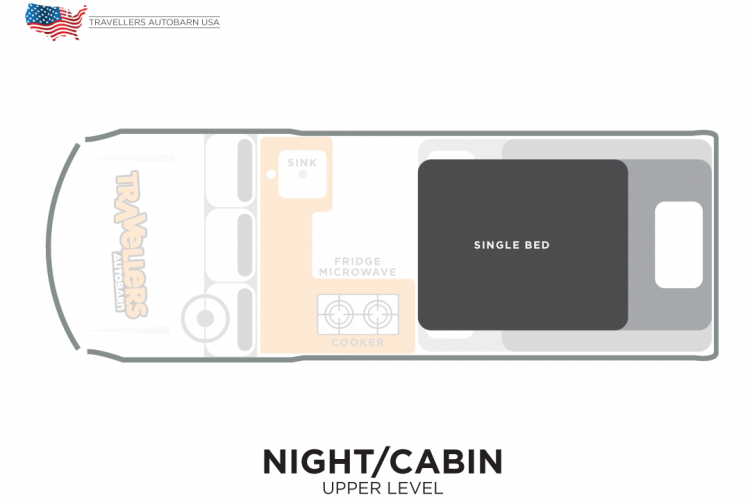 Quick Facts

Adults
2-3

Microwave

Fridge

Gas Cooker

Sink
The Travellers Autobarn Hitop Campervan is ideal for your budget road trip vacation! It comes with 2012-2015 interior age and is ideal for 2-3 people!  The Hitop Campervan comes with a microwave, fridge, sink & gas stove and is the ideal campervan/RV to have an epic time during your road trip.
It further provides you with a USB plug-ins & extra storage room…and with an internal height of 6'5''/ 1.96m, it leaves you plenty of space to stand up while preparing your meal or chatting with your friends. The Hitop Campervan features 120V plug-ins for electrical appliances (note – for the 120V to work you need to be connected to a powered camp site).
It's ideal for a couple or a group of friends – seating & sleeping for 2 to 3 people.
TRAVELLING IN WINTER?
We are offering you a variety of dedicated winter packs to stay warm – you can hire for FREE our Free Winter Pack (includes extra sleeping bags, hot water bottle and electric heater – which will require connection to a powered campsite) or rent our Mountain Winter pack (12 V electric heated blanket as well as a 240 Watt portable power station – meaning there is no need to stay at a powered campsite – more info here)
Key Features
Seats & Sleeps 2-3
2013-2015 Interior Age
Full kitchenette - fridge, gas cooker, microwave & sink
120 Volt & USB plug-ins
Our Benefits
Rentals From Age 21
Free Unlimited Miles
10% discount to premium caravan parks
FREE Heater/Hot Water Bottle/Extra Sleeping Bags during winter
Extras
Toll Free Service Number
24/7 Roadside Assistance
Free Road Atlas
Free Campground App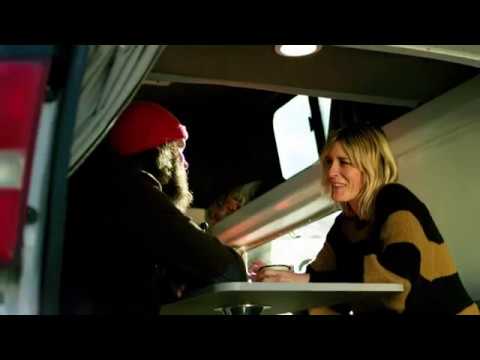 Specification Sheet
Vehicle Specification
Vehicle age: 2012 or newer
Interior age: 2013-2015
Transmission: Automatic
Engine: V6 or V8
Fuel: Unleaded
Fuel consumption: 13-15 miles/gallon
Fuel tank: 117 litre/31 gallon
Power steering: Yes
Dual battery: Yes
Power supply: 2*120V plug ins for appliances (requires connection to powered camp site))
Vehicle Features
Seating: 2-3
Sleeps: 2-3
Air conditioning (front cabin & only while driving)
2 burner gas stove
Fridge
Sink with running water
Microwave (requires connection at powered camp site)
Water & Grey Water tank (11 Gallons/43L each)
USB & 12 V Plug-in
Cigarette lighter / Charger
Radio & AUX connection
Fire extinguisher
Baby Seat / Booster Seat Options
Baby seat (0-3 years): Not suitable
Booster seat (4-7 years): Depends on state legislation - it remains the hirers responsibility to identify those for each state
Beds
Double bed: 6'0'' x 5'6'' / 1.83 m x 1.68 m
Single bed: 6'5'' x 4'6'' / 1.95 m x 1.38 m
Dimensions
Length: 18'5''/ 5.6m
Width: 6'7''/ 2.0m
Height: 10'2''/ 3.1m
Internal Height: 6'5''/ 1.96m
Living Equipment (Optional)
$45 fee would apply
Sleeping bags
Pillows
Sheets
Towels
Kitchen cutlery
Kitchen pots & pans
Tea towels
Cleaning equipment
Kettle
Camping chairs

Our Hitop Campervans are the best budget deals on the market – its branding is one of a kind leaving you with breathtaking images & memories of your road trip…
---
You may also be interested in:

Hitop Campervan Rental
Chevrolet Express Campervan 2-3 Berth (2013 - 2015 Interior Age)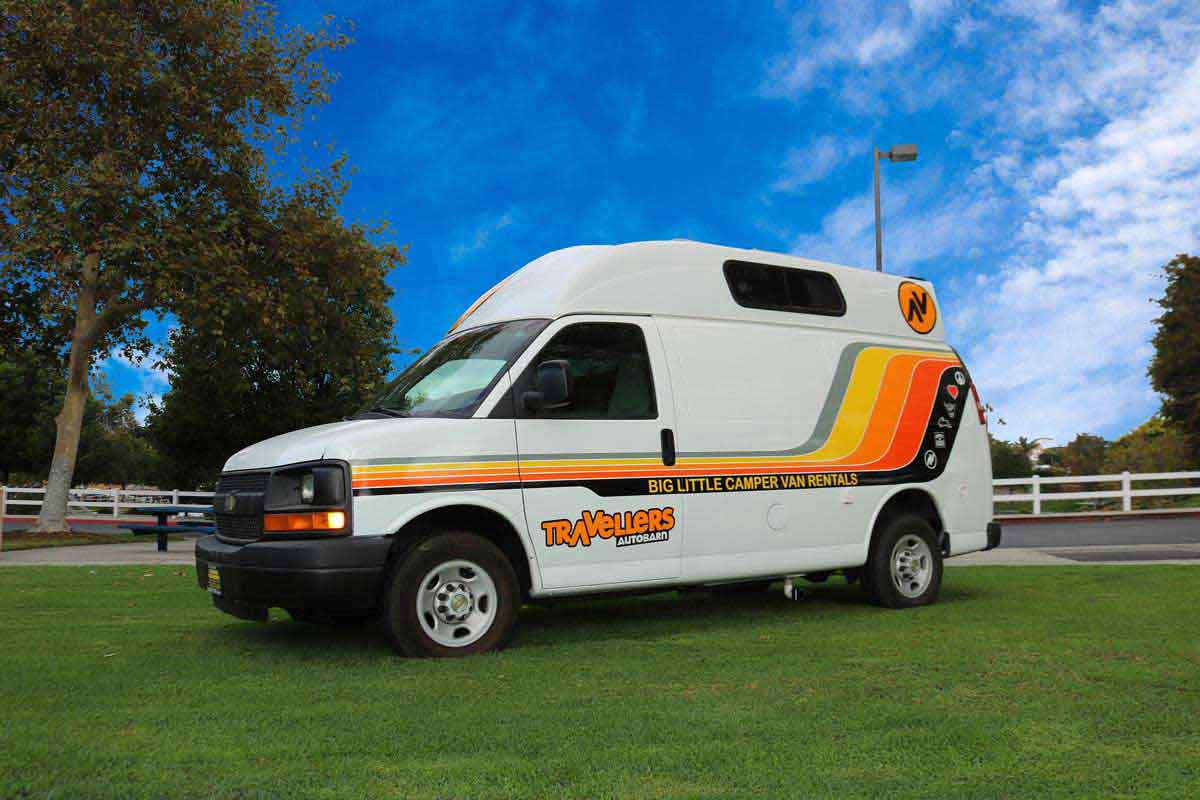 Quick Facts

Adults
2-3

Microwave

Fridge

Gas Cooker

Sink
Key Features
Seats & Sleeps 2-3
2013-2015 Interior Age
Full kitchenette - fridge, gas cooker, microwave & sink
120 Volt & USB plug-ins
Our Benefits
Rentals From Age 21
Free Unlimited Miles
10% discount to premium caravan parks
FREE Heater/Hot Water Bottle/Extra Sleeping Bags during winter
Extras
Toll Free Service Number
24/7 Roadside Assistance
Free Road Atlas
Free Campground App

Hitop Campervan Rental
Chevrolet Express Campervan 2-3 Berth (2013 - 2015 Interior Age)
Specification Sheet
Vehicle Specification
Vehicle age: 2012 or newer
Interior age: 2013-2015
Transmission: Automatic
Engine: V6 or V8
Fuel: Unleaded
Fuel consumption: 13-15 miles/gallon
Fuel tank: 117 litre/31 gallon
Power steering: Yes
Dual battery: Yes
Power supply: 2*120V plug ins for appliances (requires connection to powered camp site))
Vehicle Features
Seating: 2-3
Sleeps: 2-3
Air conditioning (front cabin & only while driving)
2 burner gas stove
Fridge
Sink with running water
Microwave (requires connection at powered camp site)
Water & Grey Water tank (11 Gallons/43L each)
USB & 12 V Plug-in
Cigarette lighter / Charger
Radio & AUX connection
Fire extinguisher
Baby Seat / Booster Seat Options
Baby seat (0-3 years): Not suitable
Booster seat (4-7 years): Depends on state legislation - it remains the hirers responsibility to identify those for each state
Beds
Double bed: 6'0'' x 5'6'' / 1.83 m x 1.68 m
Single bed: 6'5'' x 4'6'' / 1.95 m x 1.38 m
Dimensions
Length: 18'5''/ 5.6m
Width: 6'7''/ 2.0m
Height: 10'2''/ 3.1m
Internal Height: 6'5''/ 1.96m
Living Equipment
Sleeping bags
Pillows
Sheets
Towels
Kitchen cutlery
Kitchen pots & pans
Tea towels
Cleaning equipment
Kettle
Camping chairs