Kuga Campervan Rental
Chevrolet Express Campervan 2-3 Berth (2019-20 Interior Age)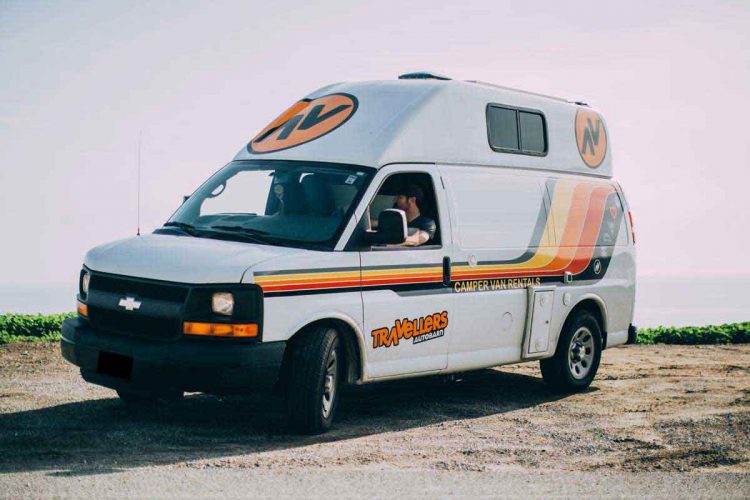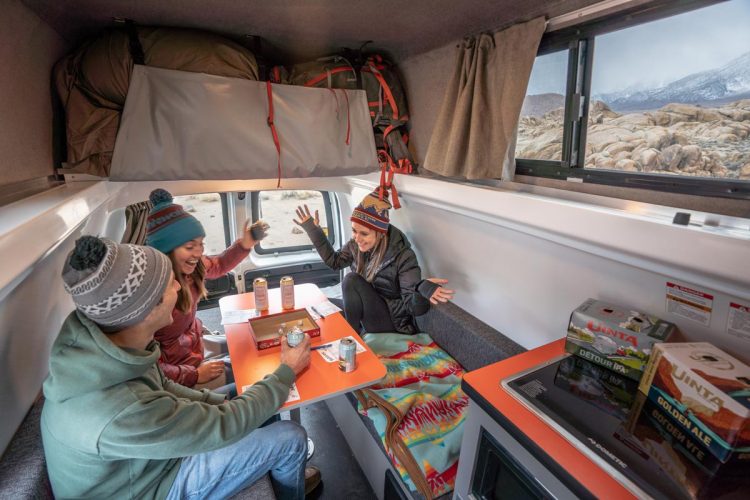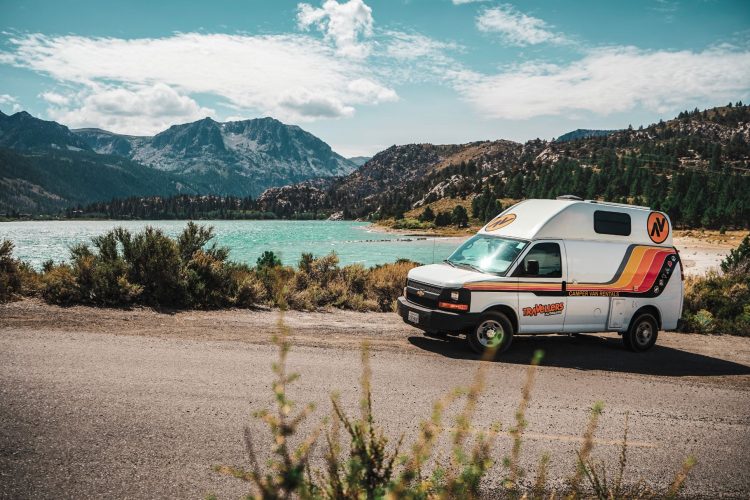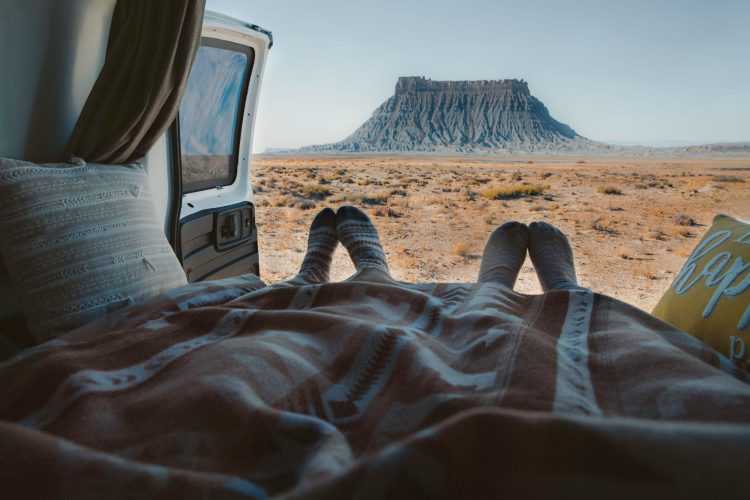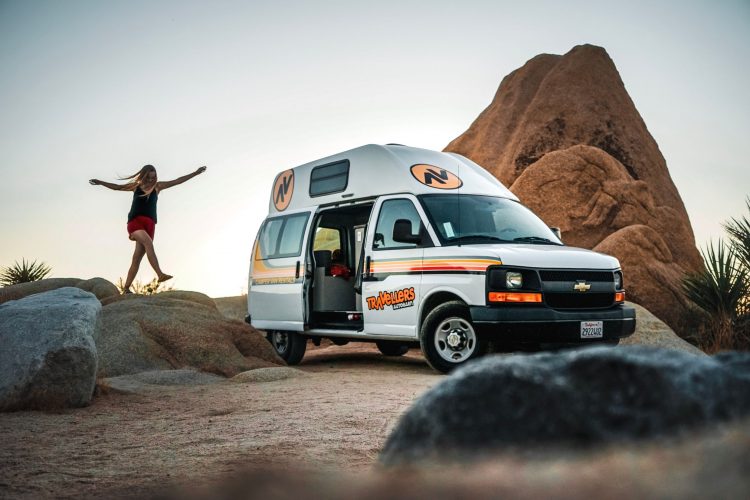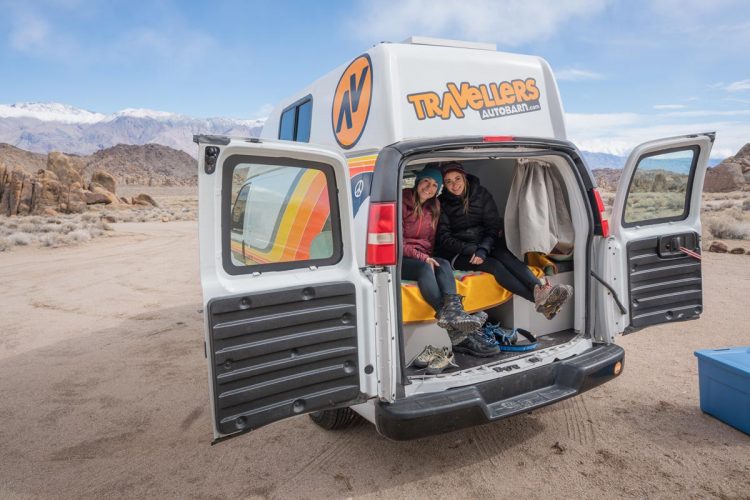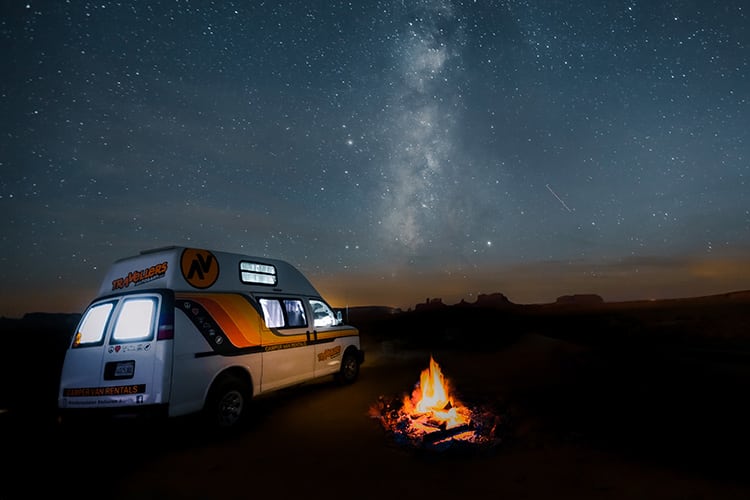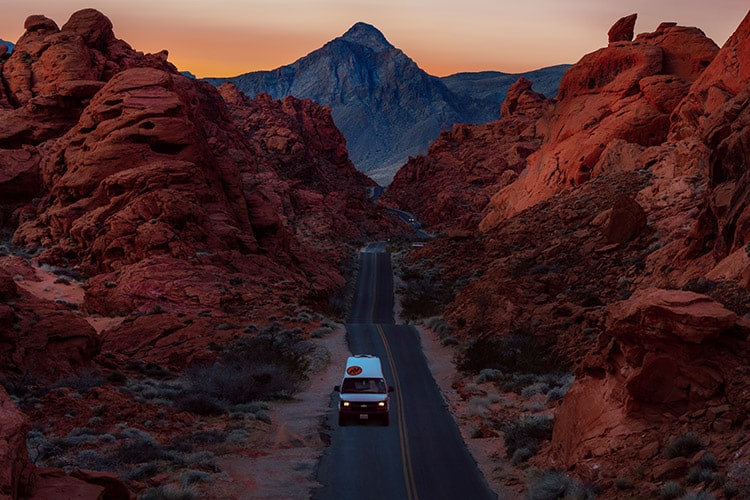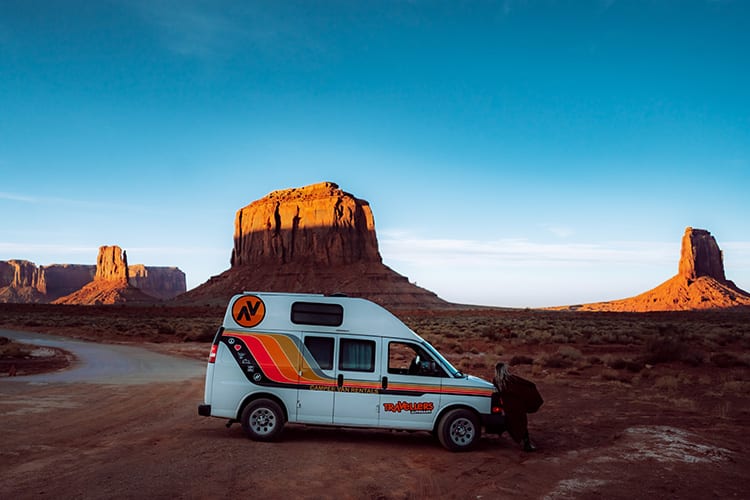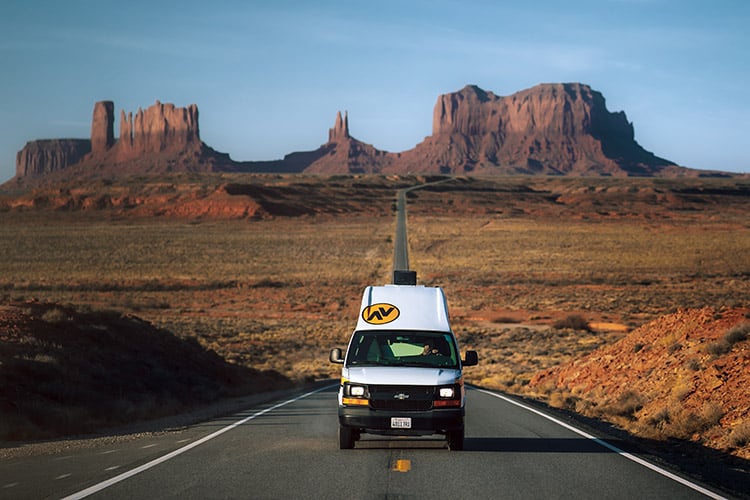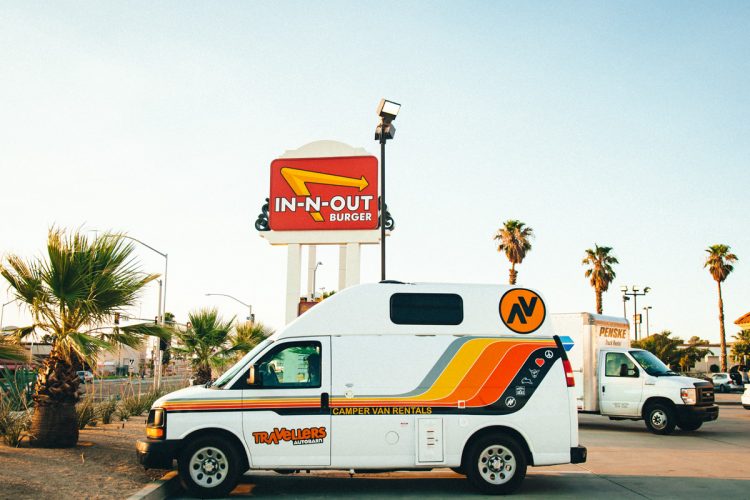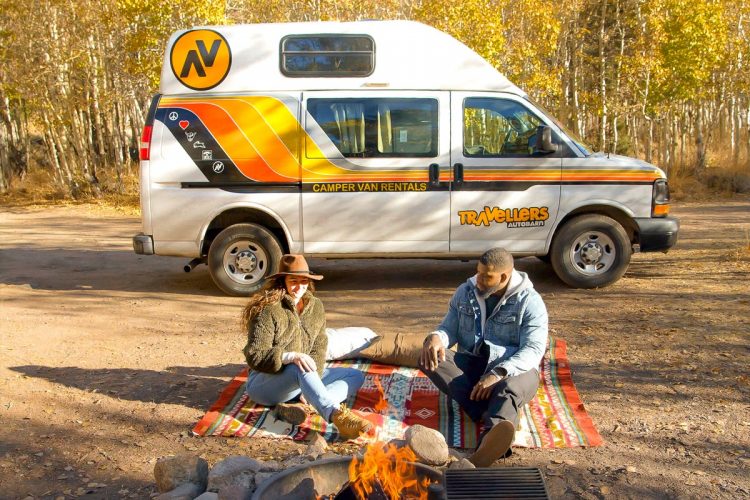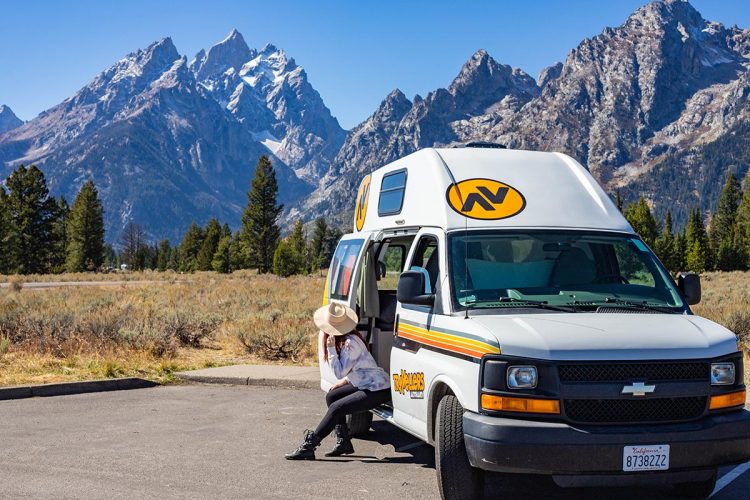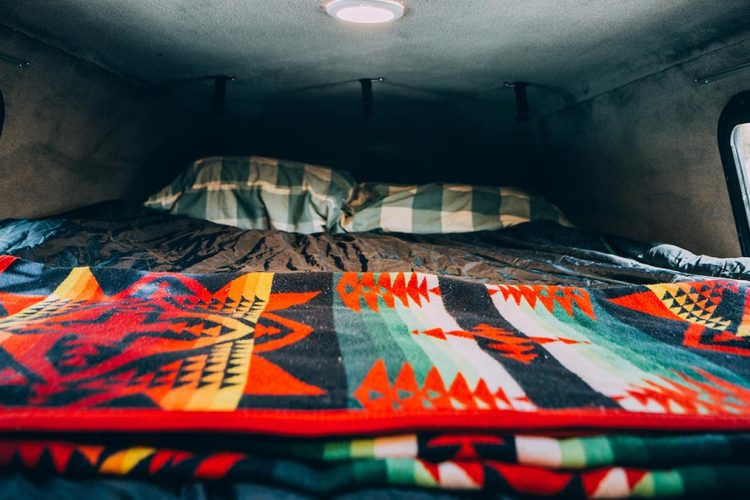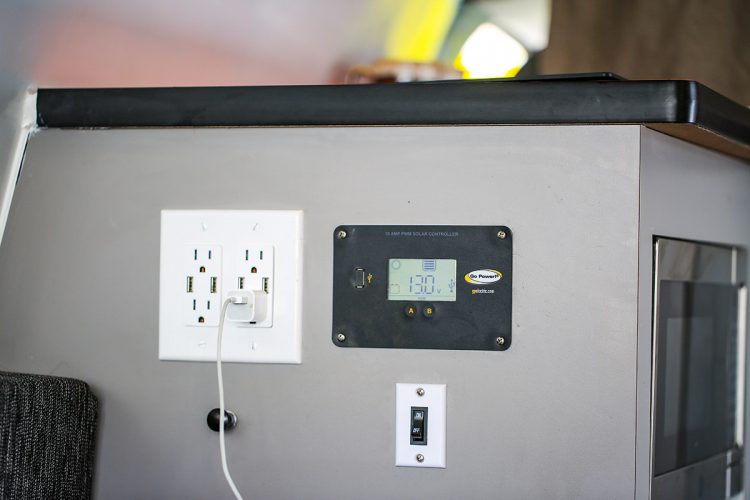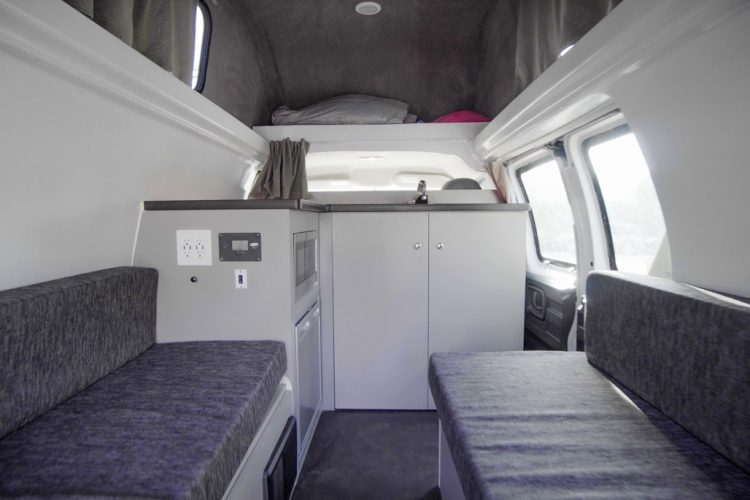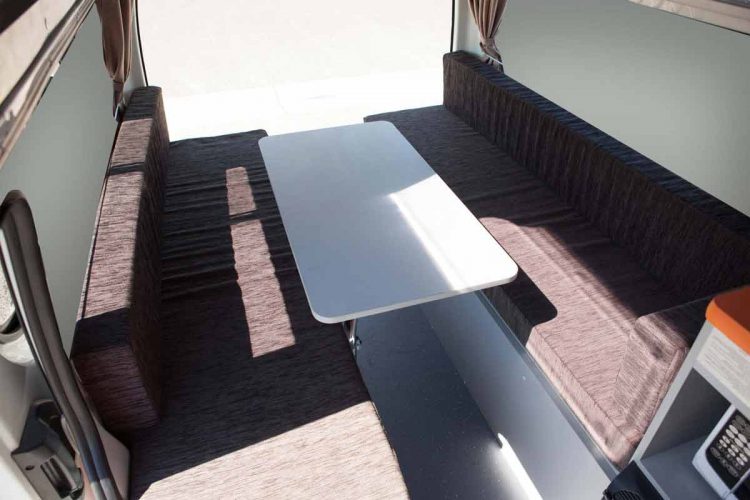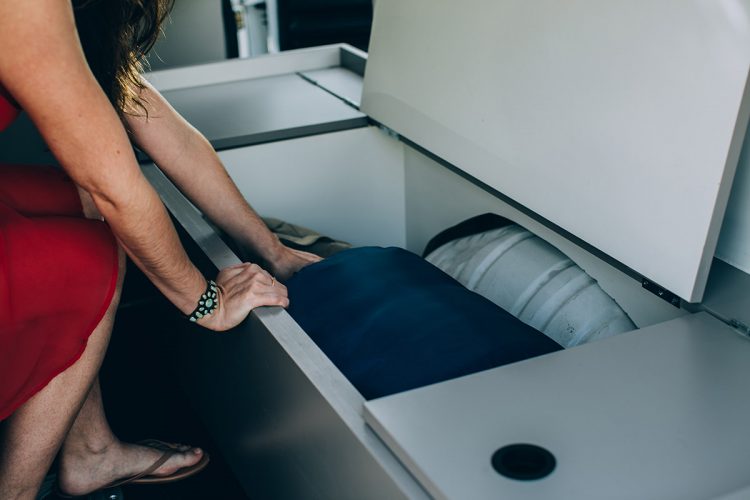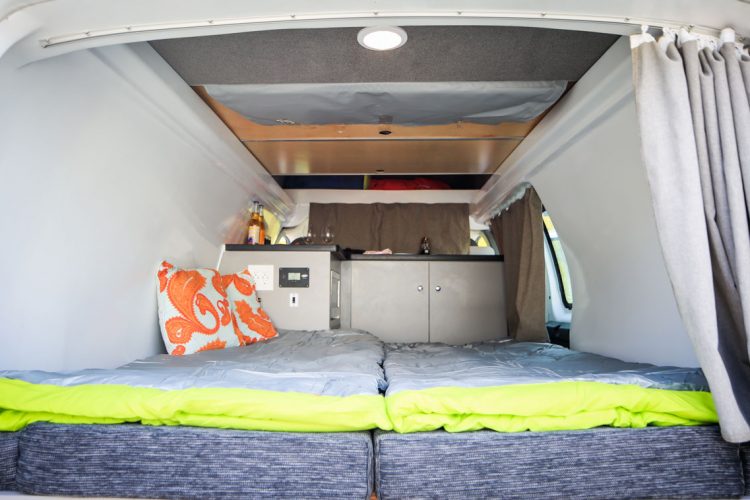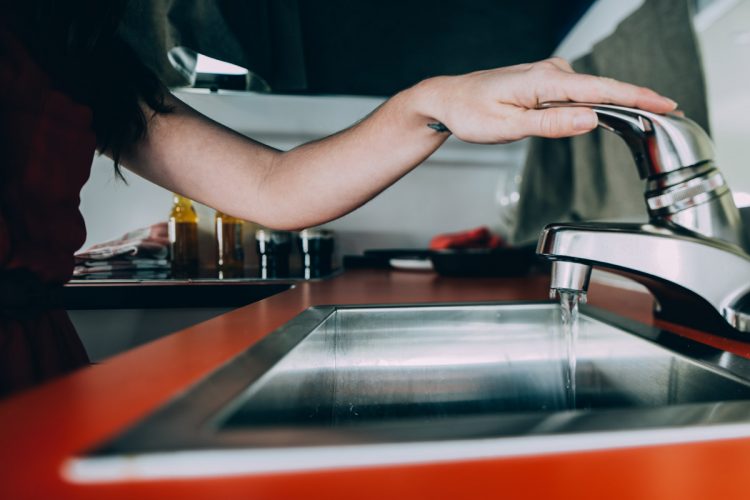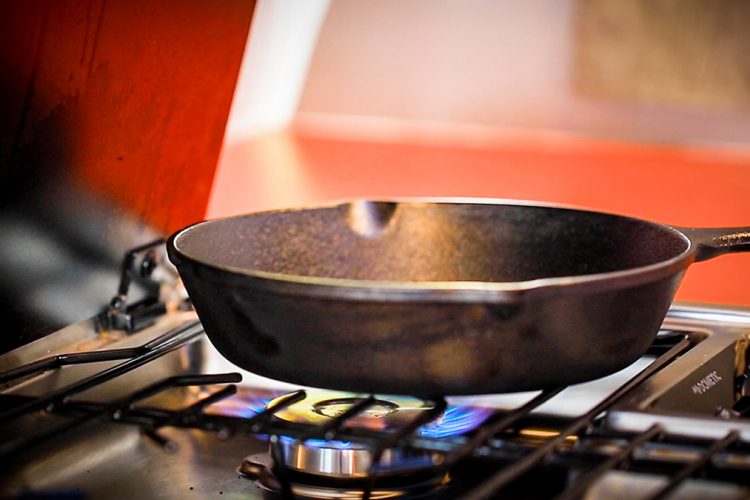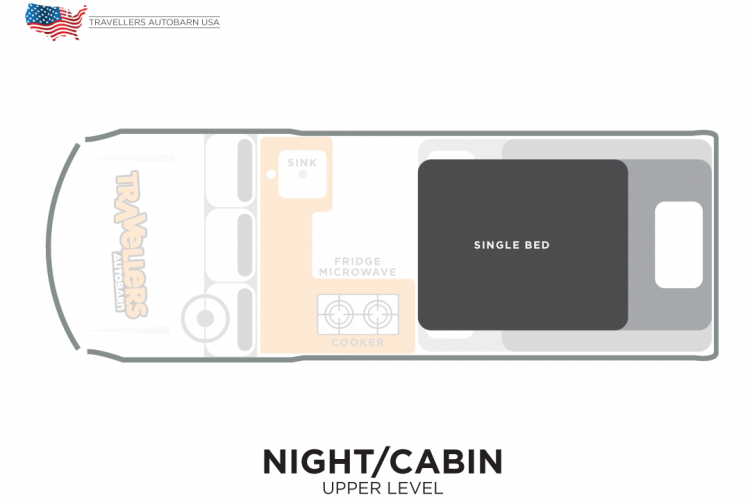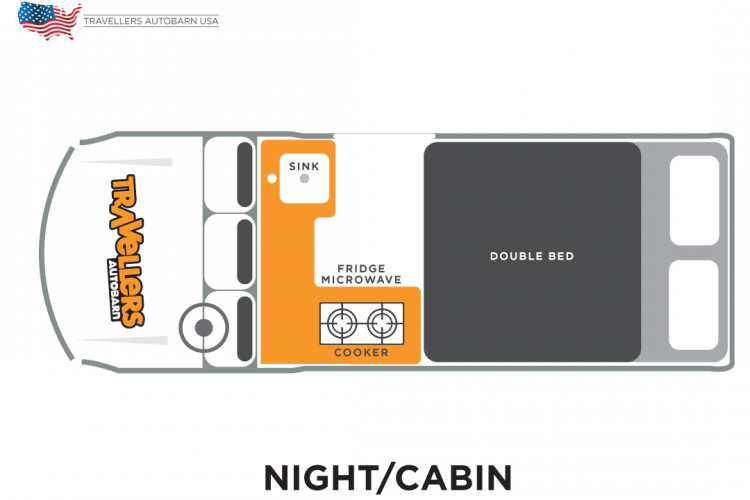 Quick Facts

Adults
2-3

Microwave

Fridge

Gas Cooker

Sink

Solar Panel
The Travellers Autobarn Kuga Campervan is a sure crowd pleaser! It comes with 2019-2020 interior age – so if you look for something comfortable yet don't want to pay top dollar – this is the van for you! The Kuga Campervan comes with a microwave, fridge, sink, and gas stove and is the ideal campervan for your travels around the USA. With an internal height of 6'5''/ 1.96m, the Kuga Campervan allows you to stand up while preparing your meal or while spending time with your friends inside the campervan.
It further provides you with USB plug-ins, extra storage room, and even solar panels – meaning less need to stay at a powered campsite to recharge the batteries for your fridge and lights!
This camper van does not have a generator yet features 120V plug-ins (note – for the 120V to work you need to be connected to a powered camp site).
It's ideal for a couple or a group of friends – seating & sleeping for 2 to 3 people. Please be aware the age of the vehicle is 2012 or newer (yet the interior living area is 2019-2020 – less than 3 years old!) – so if you are looking for something brand new with low mileages or a model with shower/toilet – this is not the right campervan for you. It is very important we meet the expectations of all our customers!
TRAVELLING IN WINTER?
We are offering you a variety of dedicated winter packs to stay warm – you can hire for FREE our Free Winter Pack (includes extra sleeping bags, hot water bottle and electric heater – which will require connection to a powered campsite) or rent our Mountain Winter pack (12 V electric heated blanket as well as a 240 Watt portable power station – meaning there is no need to stay at a powered campsite – more info here)
Key Features
Seats & Sleeps 2-3
2019-20 Interior Age
Full kitchenette - fridge, gas cooker, microwave & sink
120 Volt & USB plug-ins
Solar panels to recharge your lights & fridge
Our Benefits
Rentals From Age 21
Free Unlimited Miles
10% discount to premium caravan parks
FREE Heater/Hot Water Bottle/Extra Sleeping Bags during winter
Extras
Toll Free Service Number
24/7 Roadside Assistance
Free Road Atlas
Free Campground App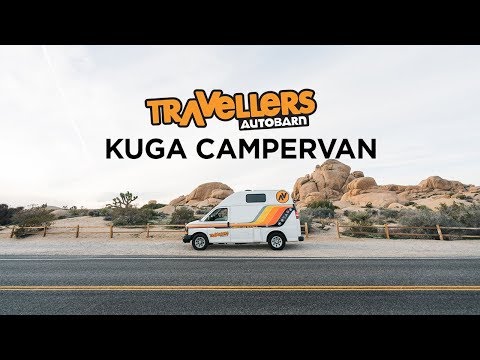 Specification Sheet
Vehicle Specification
Vehicle age: 2012 or newer
Interior age: 2019-20
Transmission: Automatic
Engine: V6 or V8
Fuel: Unleaded
Fuel tank: 117 litre/31 gallon
Fuel consumption: 13-15 miles/gallon
Power steering: Yes
Dual battery: Yes
Power supply: 2*120V plug ins for appliances (requires connection to powered camp site))
Vehicle Features
Seating: 2-3
Sleeps: 2-3
Air conditioning (front cabin & only while driving)
2 burner gas stove
Fridge
Sink with running water
Microwave (requires connection at powered camp site)
Water & Grey Water tank (11 Gallons/43L each)
Rooftop solar panel (charges lights, fridge & USB Plug-ins)
USB & 12 V Plug-in
Cigarette lighter / Charger
Radio & AUX connection
Fire extinguisher
Baby Seat / Booster Seat Options
Baby seat (0-3 years): Not suitable
Booster seat (4-7 years): Depends on state legislation - it remains the hirers responsibility to identify those for each state
Beds
Double bed: 6'0'' x 5'6'' / 1.83 m x 1.68 m
Single bed: 6'5'' x 4'6'' / 1.95 m x 1.38 m
Dimensions
Length: 18'5''/ 5.6m
Width: 6'7''/ 2.0m
Height: 10'2''/ 3.1m
Internal Height: 6'5''/1.96m
Living Equipment (Optional)
$45 fee would apply
Sleeping bags
Pillows
Sheets
Towels
Kitchen cutlery
Kitchen pots & pans
Tea towels
Cleaning equipment
Kettle
Camping chairs

Campervans for the budget conscious and young at heart! Looking to embark on a budget road trip ? Then you can't beat a Travellers Autobarn campervan. If you're looking for something shiny and new with a toilet and shower then this is not the van for you. We specialise in the true spirit of adventure and camping lifestyle. Practicality and value are our drivers. Simple vans at a great value price.  We build our campervans on used Chevrolet Express Vans, the vans are generally about 5-7 years old but the interior build outs are new when they enter service with Travellers Autobarn. We are different to other RV businesses. Our vehicles are built with the renter in mind and we design and supervise the build.
Our campervans are very popular so they will show signs of normal wear and tear. Our customers take our vans to the beach, to the mountains, to the desert, in the height of summer and depths of winter…. Sounds exciting doesn't it? And it is exciting. The vans are always in nature, near campfires, in the  rain and the snow. People cook and sleep in our vans. They are not airport rent-a-cars.
ALL our vans also come with UNLIMITED MILEAGE – Hooray I hear you say! Unlimited mileage will generally save you many $$$$$$$ But there is a trade off, your campervan that includes UNLIMITED MILEAGE will also come with lots of mileage. If you want a new van with low miles and higher costs then this is not your van
---
You may also be interested in:

Kuga Campervan Rental
Chevrolet Express Campervan 2-3 Berth (2019-20 Interior Age)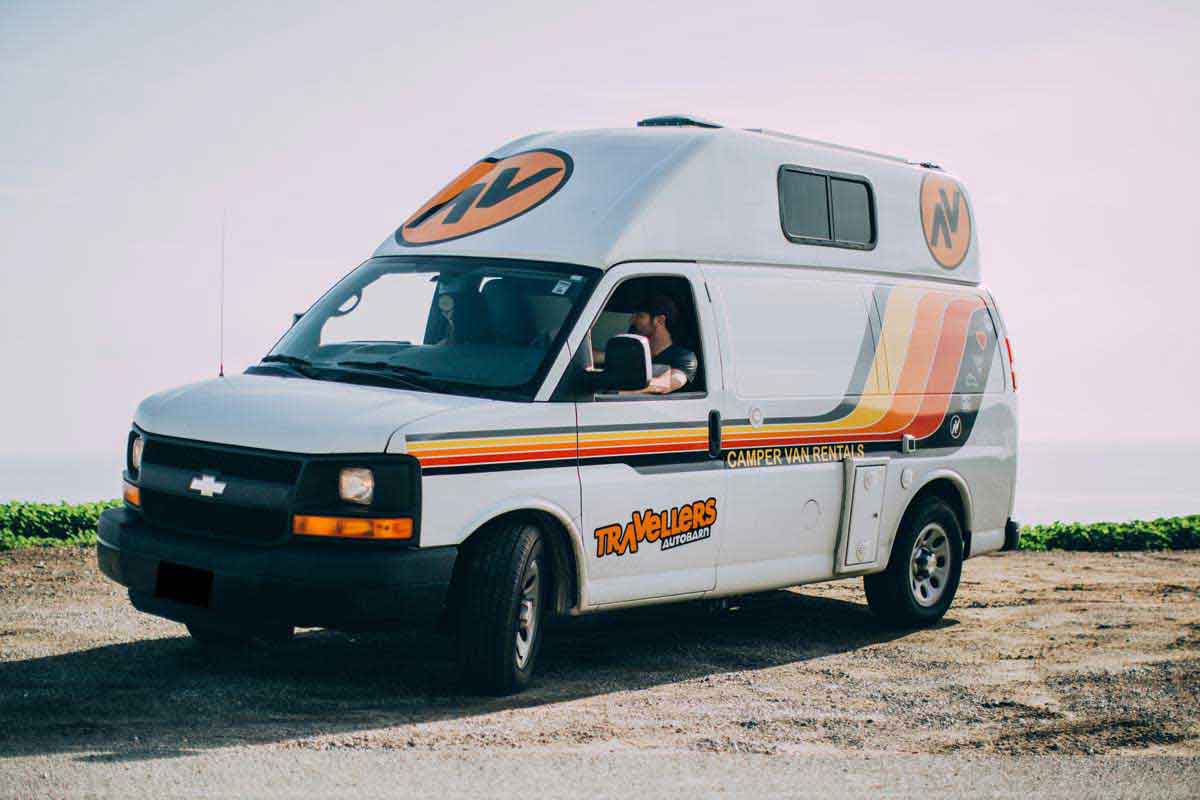 Quick Facts

Adults
2-3

Microwave

Fridge

Gas Cooker

Sink

Solar Panel
Key Features
Seats & Sleeps 2-3
2019-20 Interior Age
Full kitchenette - fridge, gas cooker, microwave & sink
120 Volt & USB plug-ins
Solar panels to recharge your lights & fridge
Our Benefits
Rentals From Age 21
Free Unlimited Miles
10% discount to premium caravan parks
FREE Heater/Hot Water Bottle/Extra Sleeping Bags during winter
Extras
Toll Free Service Number
24/7 Roadside Assistance
Free Road Atlas
Free Campground App

Kuga Campervan Rental
Chevrolet Express Campervan 2-3 Berth (2019-20 Interior Age)
Specification Sheet
Vehicle Specification
Vehicle age: 2012 or newer
Interior age: 2019-20
Transmission: Automatic
Engine: V6 or V8
Fuel: Unleaded
Fuel tank: 117 litre/31 gallon
Fuel consumption: 13-15 miles/gallon
Power steering: Yes
Dual battery: Yes
Power supply: 2*120V plug ins for appliances (requires connection to powered camp site))
Vehicle Features
Seating: 2-3
Sleeps: 2-3
Air conditioning (front cabin & only while driving)
2 burner gas stove
Fridge
Sink with running water
Microwave (requires connection at powered camp site)
Water & Grey Water tank (11 Gallons/43L each)
Rooftop solar panel (charges lights, fridge & USB Plug-ins)
USB & 12 V Plug-in
Cigarette lighter / Charger
Radio & AUX connection
Fire extinguisher
Baby Seat / Booster Seat Options
Baby seat (0-3 years): Not suitable
Booster seat (4-7 years): Depends on state legislation - it remains the hirers responsibility to identify those for each state
Beds
Double bed: 6'0'' x 5'6'' / 1.83 m x 1.68 m
Single bed: 6'5'' x 4'6'' / 1.95 m x 1.38 m
Dimensions
Length: 18'5''/ 5.6m
Width: 6'7''/ 2.0m
Height: 10'2''/ 3.1m
Internal Height: 6'5''/1.96m
Living Equipment
Sleeping bags
Pillows
Sheets
Towels
Kitchen cutlery
Kitchen pots & pans
Tea towels
Cleaning equipment
Kettle
Camping chairs