Route 66 is one of the most famous roads in America – possibly in the World! The romance of Route 66 continues to captivate people worldwide.  This legendary old road passes through the heart of the United States, which passes through the country's most archetypal roadside scenes. If this sounds like you, then get your kicks on Route 66.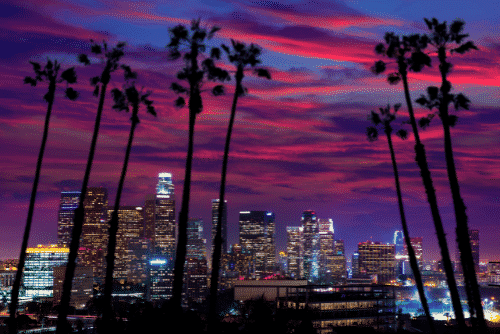 Before we head off on our adventure to Chicago we are going to have an adventure around LA. There is plenty to do here, like go to Malibu, see the Hollywood Sign or go to Universal Studios, maybe even do some shopping on Rodeo Drive and then go see the solar powered Ferris Wheel at Santa Monica.
Los Angeles to Las Vegas, Nevada
Stop 2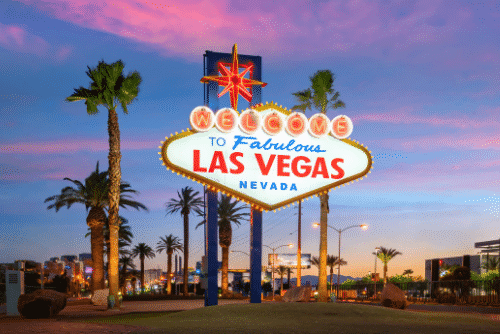 If you are going to make your way to the Grand Canyon, you must stop into Vegas and see what it has to offer! This is a 4-hour drive from LA and your first major stop. Vegas doesn't need an explanation, but we do recommend spending the first night here and take in all the sights. This is your little city escape before taking on the great wonders of the outdoors!
Las Vegas, Nevada to Grand Canyon
Stop 3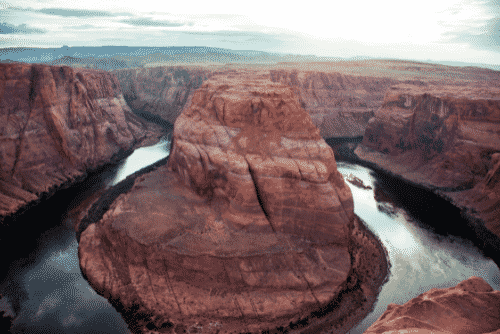 One of the wonders of the natural world, the Grand Canyon is your first stop along the way. The best thing about the Grand Canyon is you will be standing in awe from its sheer size and incredible variety of shapes and colours. We recommend spending at least 2 days here to see the Grand Canyon from all different angles and times of day!
Grand Canyon to New Mexico
Stop 4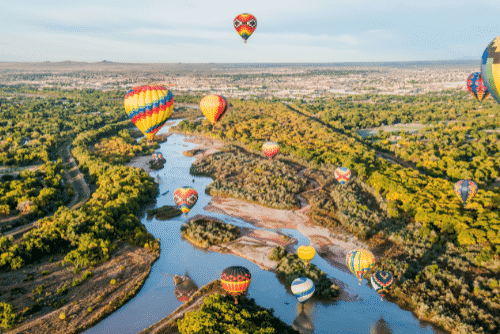 From the Grand Canyon we are going to go a little off course and head to New Mexico, Albuquerque and Santa Fe to be precise, this is a small 2 to 3 hour drive. New Mexico has some amazing national parks for you to visit like Bandelier National Monument or Petroglyph National Monument where it feels like you have taken a step back to Aztec times, and if you are up for a fun afternoon after all your adventuring, head to Meow Wolf, this arts and entertainment company puts on an amazing walk through experience like no other! There's lots to do in New Mexico, enjoy your time here, at least two nights so you can grab a bite to eat, and a cabaret show to end your stay.
New Mexico to Texas
Stop 5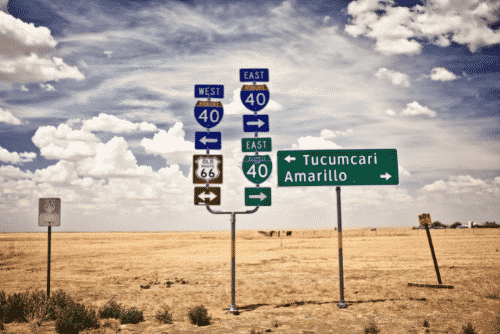 After New Mexico we are going to head to Texas, well not the heart of Texas but Texas takes but 180 miles of Route 66, it is referred to as the Panhandle of Texas and boy there's some great stops, from the Palo Duro Canyon State Park, the Cadillac Ranch or the Big Texan Steak Ranch for something to eat. I would probably even spend 3 nights here and drive into the main part of Texas, I mean, you may as well!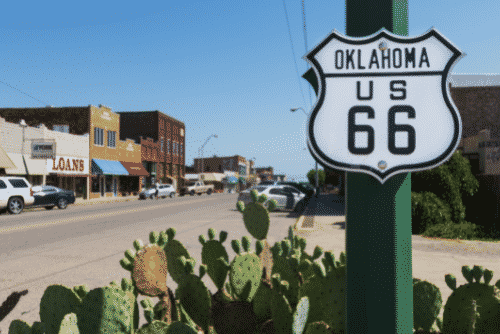 Oklahoma has nearly 400 miles of Route 66, and a lot of reasons to stop on the drive, like the Blue Whale of Catoosa, it's a very very large blue whale that you can stop and take photos with. There are lots of museums along the way filled with the history of Route 66. We recommend you spend a night here to rest and recover before hitting the road again.
Oklahoma to Chelsea Oklahoma
Stop 7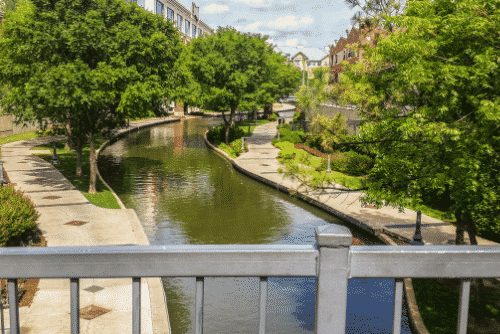 Chelsea Oklahoma is your next little stop along the way, it's a quaint town that used to be on the largest towns in Oklahoma, if you love old towns this is a nice place to have a quick stop for the night and have a nice breaky in the morning at Pats Main St. Diner before heading off to your next stop, on your way out make sure you stop at the Totem Pole Park for some amazing sights.
Chelsea to Lebanon Missouri
Stop 8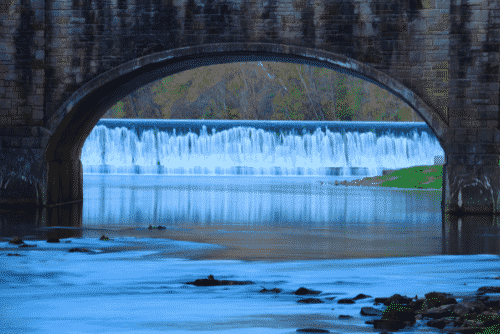 Lebanon Missouri is just outside of the main city of Missouri but it has a few beautiful springs to offer, you should stay the night here and spend the day at Bennet Spring State Park and Niangua River Oasis, you can rent a canoe for the day or just relax by the water, or even go to the zipline and have a bit of an adrenaline rush. If you after something a bit more chill, you can see the Rt. 66 Museum and take in all the history.
Lebanon Missouri to Cuba Missouri
Stop 9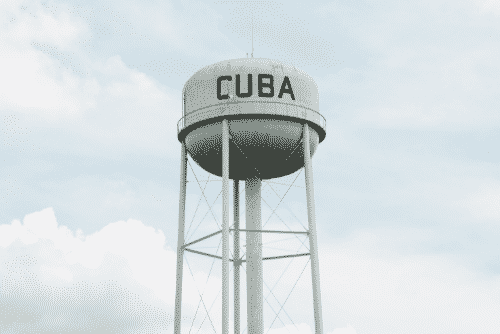 Next up, Cuba Missouri. This is a town full of history, art and wine!
When you are here you need to go to the outdoor murals. These capture the local and national history, everyone of the 14 murals has a unique story. There are a lot of outdoor activities to do like heading to Meramec State Spring Park or if you are feeling a little fancy you can go on a wine tour, so spend the night here and recover from your actives before hitting the road again.
Cuba Missouri to St Louis
Stop 10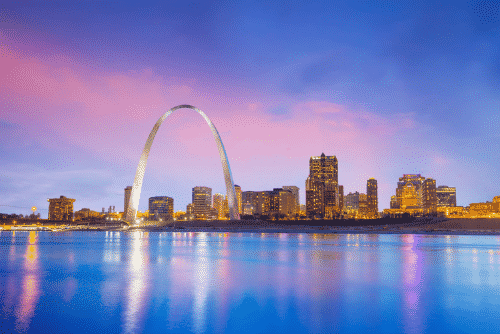 St Louis is the largest city in Missouri so there is lots for visitors to do. First up you need to see the Gateway Arch, this is the number one attraction in the city, this is the tallest built monument in all the United States, St Louis Old Court house is a very picturesque stop along the way, it also has great history behind it. If you are a foodie you must stop at the Soulard Farmers market, stock up on all your snacks before hitting the road again or grab some picnic supplies and head to Missouri Botanical Garden for a nice lunch in the park.
There is lots to do in St Louis so spend a few nights here.
St Louis to Springfield Illinois
Stop 11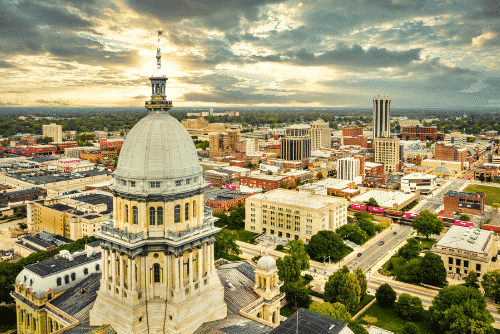 Springfield Illinois is one of 33 Springfields in America but the only one where Abraham Lincoln lived before becoming president, so of course there is a lot of memorabilia  around him, like the Abraham Lincoln Library and Museum or the Lincoln Tomb at Oak Ridge Cemetery, but if you aren't into that there is plenty of things to do from the Illinois State Capitol building which is very impressive or there is lots of restaurants and coffee shops for you to try. But this city is very much a walk-in history.
Springfield to Naperville Illinois
Stop 12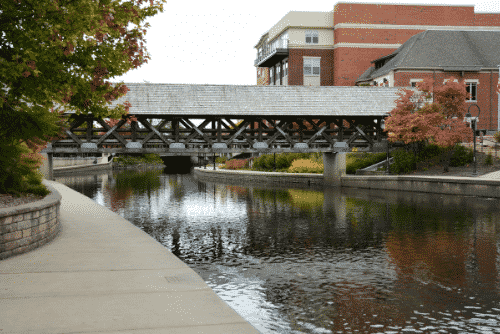 Our next stop we are veering off Route 66 a little bit and heading to Naperville Illinois just 35 miles west of our destination, Chicago. In Naperville there a lovely riverwalk which follows the banks of the DuPage River, whilst you are walking you can stop and have a look at the Naper Settlement which is a 12-acre living history museum. Herrick Lake Forest Preserve can be a great way to be one with nature from kayaking to horseback riding or watch the cross-country skiers in winter.
Naperville to Chicago
Stop 13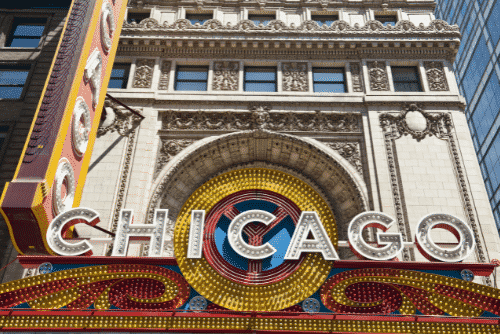 There is so much to do in Chicago you won't know where to start, but take your time and explore the windy city, do the Chicago Riverwalk, enjoy the city and the great parks that around in and around the city like Grand Park or go to the Navy Pier and take in the beautiful views and eat all the food you can!
Find Your Nearest
Travellers Autobarn

Location