From deserts to forested mountains to beaches, California has a wide variety of beautiful sights, and with this Los Angeles to San Francisco road trip, you can see some of California's most stunning spots.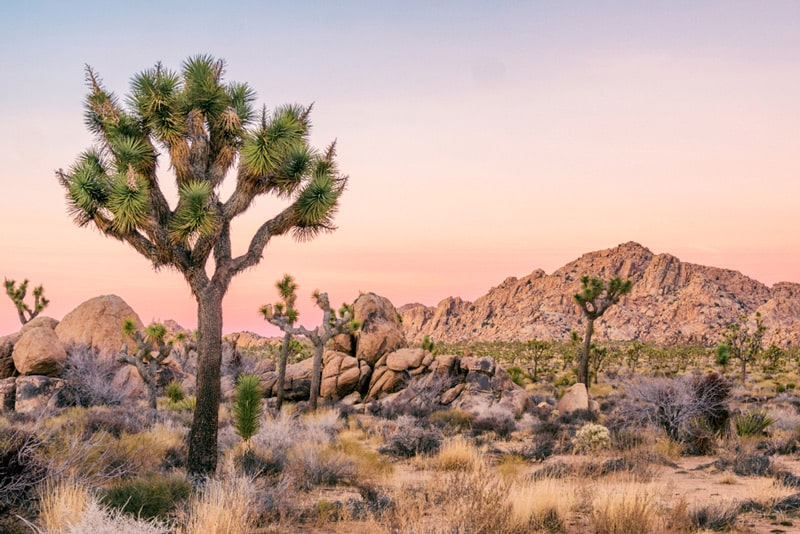 Your first stop is Joshua Tree National Park, where the Mojave and Colorado deserts meet. This merging of ecosystems gives Joshua Tree its strange beauty; the park is known for its stacks of boulders, desert plains, and bizarre-looking trees (including, of course, the Joshua tree, a type of Yucca). Joshua Tree has fantastic hiking, rock climbing, camping, and stargazing opportunities. While you're there, check out Arch Rock, Indian Cove Nature Trail, the Cholla Cactus Garden, Keys View, and Pioneertown Motel.
Sequoia and Kings Canyon National Parks
Stop 2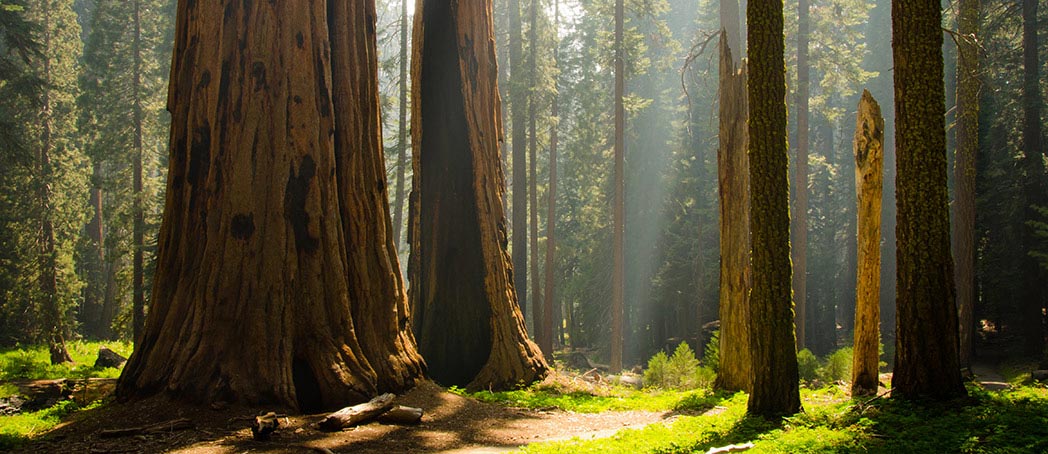 Next up, a dramatic change in scenery. Sequoia National Park and Kings Canyon National Park are about a five- to six-hour drive from Joshua Tree. With their majestic mountains, deep canyons, impressive caverns, and dramatic forests, these parks are a must-see in California. One of the parks' largest draws is the Giant Forest, which contains five of the ten largest trees in the world, and the world's largest tree and largest living thing, General Sherman.
A three-hour drive to the west will lead you to Hearst Castle, one of the country's most beautiful architectural wonders. This lavish complex was dreamed up by William Randolph Hearst, an American businessman, newspaper publisher, and politician, who was inspired by the magnificent castles he saw in Europe as a child. The castle is a product of a 28-year collaboration between Hearst and architect Julia Morgan. Hearst lived at the castle during its construction and hosted some Hollywood film legends, famous politicians, and other notable public figures. There are several different guided tours of the castle, giving visitors a first-hand look at this historical property and some of the rare and ancient works of art inside.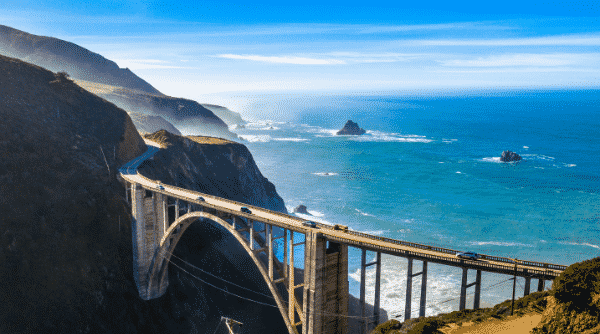 A west coast road trip would not be complete without a visit to Big Sur, one of the most beautiful stretches of coastline in California and (dare we say) the world. Located in California's central coast between Hearst Castle and Carmel-by-the-Sea, Big Sur is known for its winding roads; spectacular views of the Pacific; and gorgeous, rugged beaches. Without stops, the 90-mile stretch takes about two and a half to three hours to traverse, but it can easily be turned into a one- or two-day trip.
Mount Tamalpais State Park
Stop 5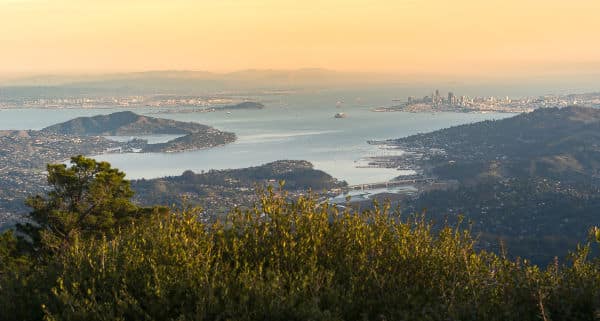 Next, head to Mount Tamalpais State Park, about an hour north of San Francisco. This California State Park is filled with oak and redwood forests, and the park's main feature is the 2,571-foot (784-meter) Mount Tamalpais, which covers 25,000 acres and offers 60 miles of hiking trails, as well as picnicking and wildlife viewing opportunities.
End your trip in the incomparable San Francisco. This city of 812,000 is known for its hilly streets; beautiful Victorian architecture; chilly, foggy weather; and cultural diversity. Gawk at the Golden Gate Bridge, stroll through Chinatown and the Haight district, and brave the hills of Russian Hill and Nob Hill for some incredible views.
Lastly, smile—you've just experienced some of California's most beautiful sights.  
Find Your Nearest
Travellers Autobarn

Location