The Pacific Northwest is where the US gets 68% of its apples, but this tasty fruit is not the only thing the area has to offer. Northern California, Oregon, and Washington are also home to incredible state parks and thriving cities.
If you've yet to visit this part of the US, now is the time. And what better way to do it than with a road trip in an RV campervan rental? Start planning your trip with these essential Pacific Northwest road trip stops.
Los Angeles to San Francisco
 Stop 1 (382 miles)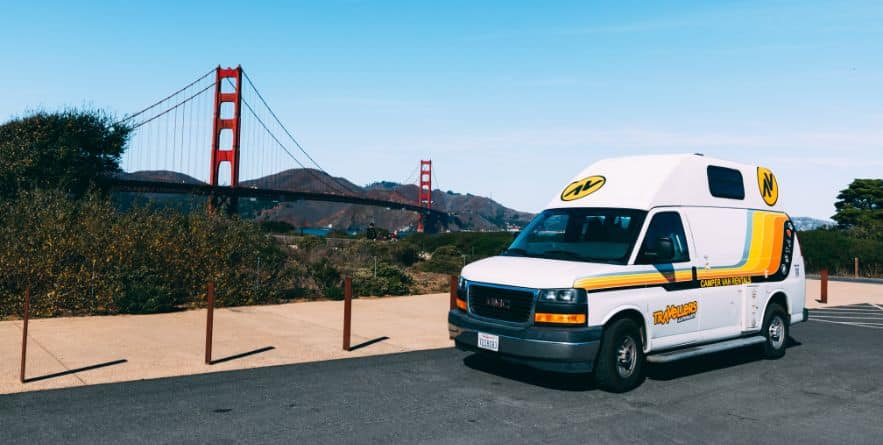 Pick up your Los Angeles campervan rental at Traveller's Autobarn before beginning your Pacific Northwest adventure. It's a straight shot from LA to San Francisco on I-5 North, but we recommend making a few quick detours.
Hearst Castle is the perfect midpoint between LA and San Francisco. Also known as La Cuesta Encantada or Enchanted Hill, Hearst Castle is nestled among 123 acres of gardens and features 165 grand rooms you can explore.
Before you arrive in The Golden City, don't forget to stop by Half Moon Bay, where you can camp beachside and enjoy the relaxing Pacific sounds. Then, it's only 30 miles to San Francisco, where you can visit the Golden Gate Bridge and Alcatraz Island or ride on the city's one-of-a-kind cable cars.
Here's a local's secret: you can also take the scenic route from LA to San Francisco. Driving along California's Route 1 will add around 50 miles to your trip, but it's worth it for the breathtaking ocean views.
San Francisco to Redwood National and State Parks
Stop 2 (311 miles)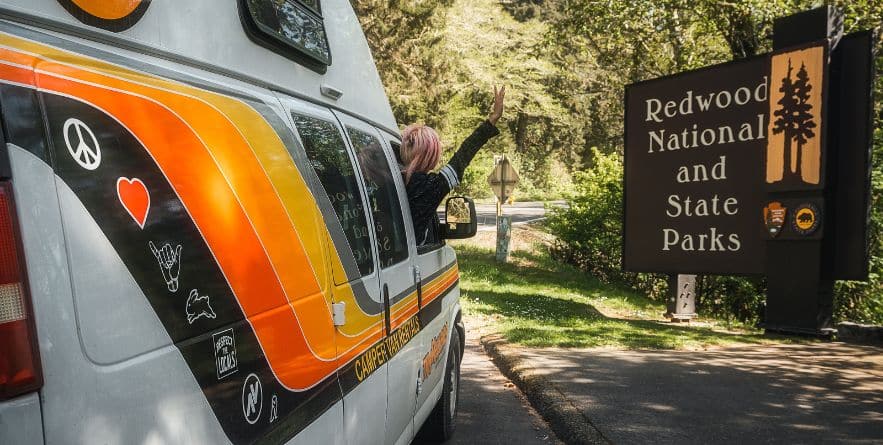 Head North on California's famous Pacific Coast Highway (US-101) to begin the trek from San Francisco to Redwood National and State Parks. You'll drive miles and miles of gorgeous Pacific coastline and hit a few essential stops.
Along the way, you will pass through part of California wine country. Stop in Santa Rosa to sample local wines or visit the Charles M. Shulz Museum for a family-friendly trip to see the late cartoonist's most well-known characters.
You know you're getting close to the Redwood National and State Parks when you reach Eureka, The Gateway to the Redwoods. Stop by Old Town Eureka to tour the general store, saloons, and other historic relics of the area's past.
It only takes about 40 miles to drive from Eureka into the heart of the redwood parks. The parks are an outdoor enthusiast's dream, offering walking and biking paths for you and your furry friend.
Park your campervan at one of the developed campgrounds for access to basic camping amenities. Or get away from it all at one of the many backcountry camps speckling the parks (get your permit here).
Redwood National and State Parks to Crater Lake National Park
Stop 3 (155 miles)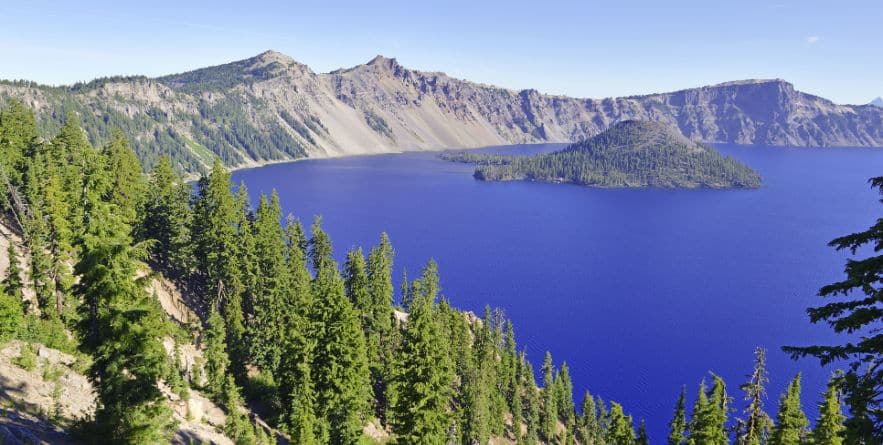 After you say farewell to the redwoods, head north on US-199 and east on OR-62 toward Oregon's only national park and the fifth-oldest national park in the US- Crater Lake.
Make your first stop in Crescent City before crossing the state border into Oregon. Check out the 19th-century brick Battery Point Lighthouse and museum, or brush up on your mining and logging history at Del Norte County Historical Museum.
Then, it's a two-hour drive to Crater Lake National Park. We recommend making your first stop at Wizard Island, a volcanic island in the middle of the lake featuring nearly 7,000 feet of uphill hiking trails.
Spend your days exploring the local trails and drives or trying your luck at fishing and birding. You can stay the night at one of the park's backcountry campgrounds with a free camping permit.
Crater Lake National Park to Portland
Stop 4 (231 miles)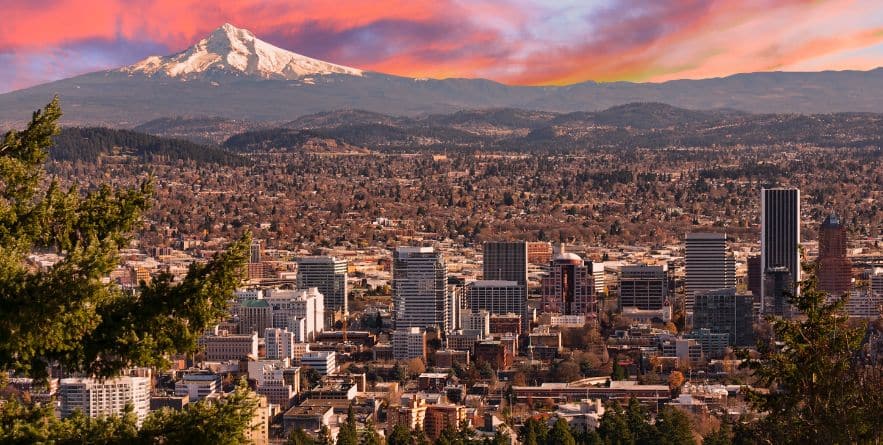 The next stop on your Pacific Northwest road trip is Portland- one of the most unique cities in the country.
To get there, head west on OR-58 from Crater Lake National Park before driving north on I-5.
If you're still craving a nature escape, stop by Diamond Creek Falls. This hiking area offers three miles of looping trails and a majestic waterfall perfect for taking a selfie.
Make a pit stop in Oregon's second-largest city and capital, Salem, before reaching Portland. Salem offers various activities, from the impressive Oregon State Capitol to the family-friendly Riverfront Carousel.
From Salem, it's a quick 45-mile drive up I-5 before you'll reach Portland. The first thing you'll want to do when you arrive is find a place to park your campervan. Oxbow Regional Park is a fan-favorite, as long as you aren't planning to bring your pet.
Portland has much to offer, whether you want to view the breathtaking Japanese Garden and International Rose Test Garden or tour local landmarks like Pittock Mansion and The Grotto.
Portland to Seattle
 Stop 5 (174 miles)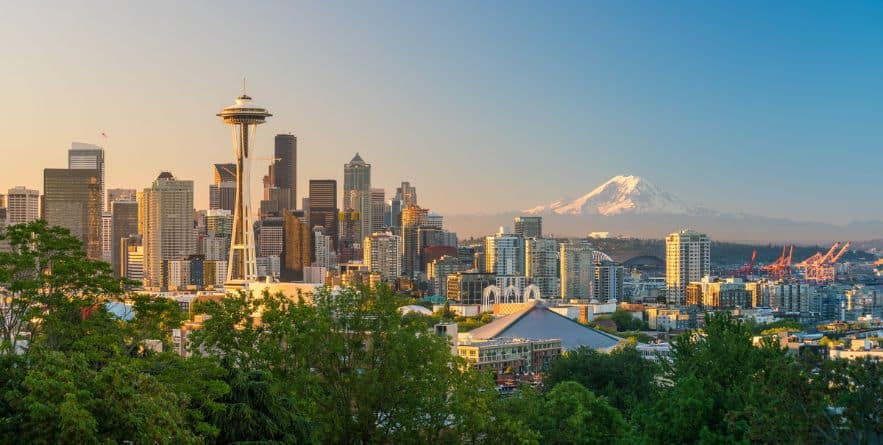 It's almost time to turn your California campervan back around, but not before stopping in Washington's most popular city: Seattle. It only takes a little over two and a half hours to get there from Portland.
Before you get there, there are plenty of stops to consider. History buffs will love Bachelor Island and Lake Sacajawea, both stops on Lewis and Clark's epic cross-country road trip. Lewis and Clark State Park is also on the way.
You'll also pass by nature-lovers paradises like the Mount St. Helens volcano and the eerie Saltwater State Park. The latter also offers 1,445 feet of shoreline campgrounds to park for the night.
The next morning, you'll only need to drive around 20 miles to reach the heart of Seattle. First stop: the Space Needle, where you can view the entire city from 520 feet.
Other bucket list attractions in Seattle include the Seattle Waterfront, the historic Pike Place Market, the shorefront Olympic Sculpture Park, and the immersive Museum of Pop Culture. There's also plenty to do for nature enthusiasts, from visiting Lake Union to strolling through Woodland Park.
Seattle to Mount Rainier National Park
Stop 6 (90 miles)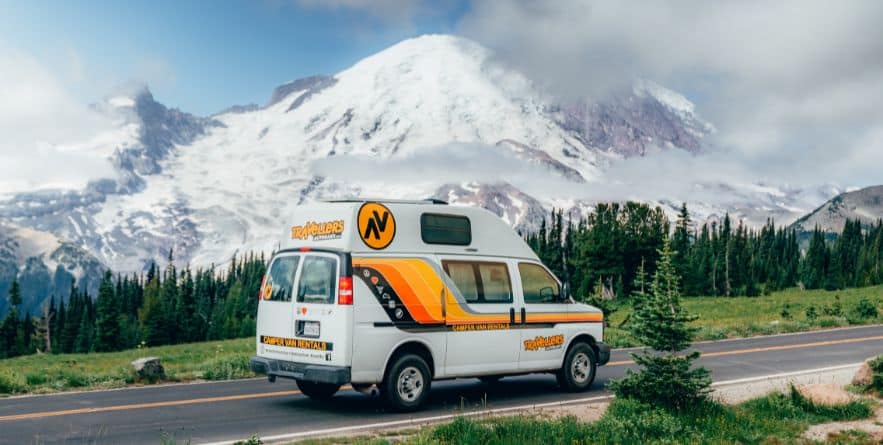 If you didn't get enough scenery in Seattle, hop in your campervan and head down I-5 S and WA-7 S for Mount Rainier National Park. It'll take you a little over an hour to get there.
We recommend making the full drive without stopping. That way, you and your passengers will have plenty of time to explore all this 236,380-acre park has to offer.
Mount Rainier is home to one of the most-visited national parks in the US, which should be no wonder considering its ancient forests, active volcano, and lush wildflower meadows.
Start your journey at Longmire Museum to learn about the Native American peoples who once inhabited the area. Then, park your RV at one of the many Mount Rainier campgrounds before exploring the park.
Majestic Paradise Valley, tranquil Reflection Lakes, spectacular Narada Falls, massive Misqually Glavier, and forested Grove of the Patriarchs are must-see natural attractions at Mount Rainier National Park.
Mount Rainier National Park to Oregon Coast
Stop 7 (452 miles)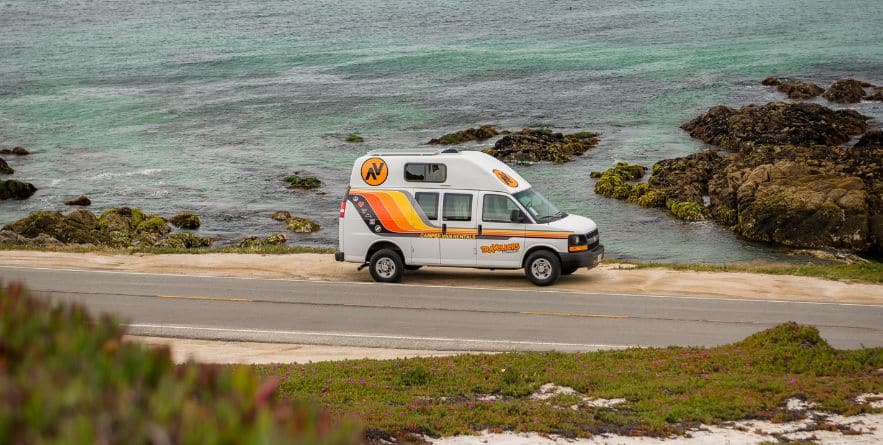 If you plan to visit the Oregon Coast, the best place to start is with the Samuel H. Boardman State Scenic Corridor. This 12-mile stretch of coastline features stunning cliffs, alien-like sea stacks, and secreted-away coves.
It's a bit of a trek from Mount Rainier, requiring an eight-hour drive south down I-5 and US-101, but there are plenty of things to do along the way to break up your trip.
If you didn't have time to stop in Salem on your way to Portland, now is your chance. You can also stop in Eugene, OR, about an hour south of Salem. Eugene is a small city that attracts nature and sports enthusiasts alike.
After leaving Eugene, you'll reach the coast of Oregon in a few hours. Unfortunately, the State Scenic Corridor does not offer campsites, so try the nearby Harris Beach State Park instead.
Oregon Coast to Los Angeles
Stop 8 (758 miles)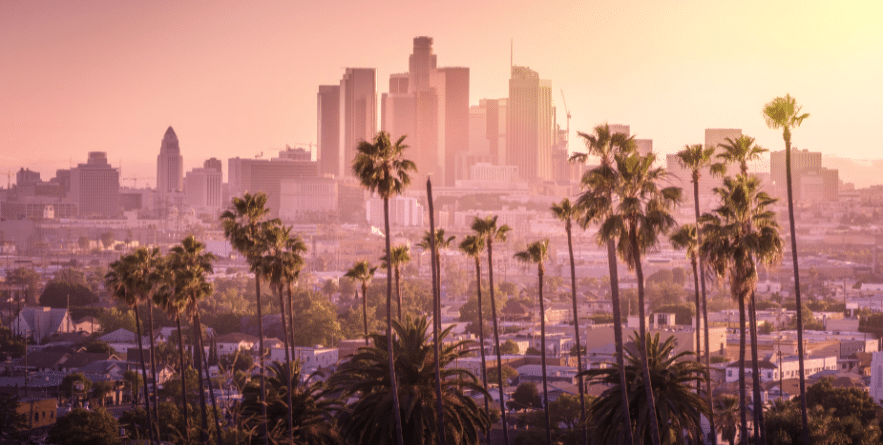 It's almost time to turn in your Los Angeles campervan rental and return home, but not before making a few stops on the 12.5-hour drive down US-101 S and I-5 S from the Oregon Coast to LA.
You'll pass through many of the same Northern California towns as you did on the way up, including Crescent City, Eureka, and San Francisco. You'll also have a chance to say farewell to the Redwood National and State Parks.
If there are two other places you must stop on your way back, it's Fort Bragg and San Simeone. Fort Bragg is home to a colorful glass stone beach, while San Simeone is known for its giant elephant seals.
While in LA, ensure you experience all this tourist destination has to offer. Feel like a movie star at Universal Studios, get the best views of the city at Griffith Observatory, or climb aboard the Battleship USS Iowa Museum.
And if you forget a stop on your Pacific Northwest road trip itinerary, you can always return for more. Our campervans are ready when you are for your next road trip!
RV Campervan Rentals for Your Pacific Northwest Road Trip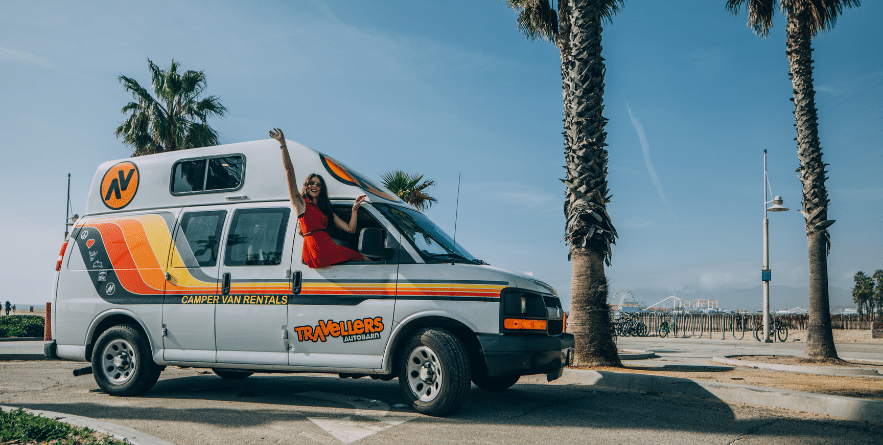 This itinerary is the best way to see the Pacific Northwest, and an RV campervan rental is the best way to get there. Explore national parks and tour famous Pacific coast cities like never before.
Ready to begin your Pacific Northwest road trip? Traveller's Autobarn is your source for California road trips. Book your campervan today to get free unlimited miles, 24/7 roadside assistance, and so much more.
Find Your Nearest
Travellers Autobarn

Location