According to a recent Gallup poll, 31% of US drinkers call wine their drink of choice.
If you count yourself among them, California is one of the best states to visit since you can tour some of the most popular wineries in the United States. After all, it's called Wine Country for a reason! These wine-producing regions are globally recognized.
If you're interested in renting a California campervan to check them out, you need this itinerary. Keep reading to discover stunning vineyards and premier California wines that you'll love.
Los Angeles to Santa Barbara
Stop 1 (95 Miles)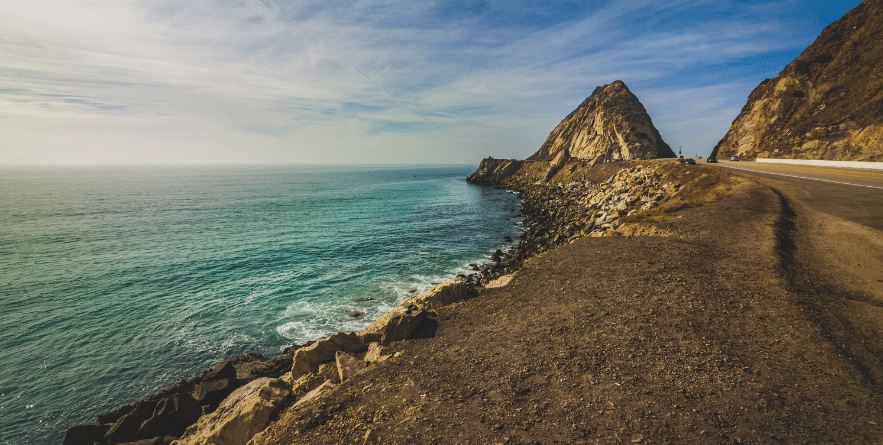 Start your adventure in Los Angeles when you pick up your campervan. There's a lot to do on the route from Los Angeles to Santa Barbara, which is just over 95 miles long, depending on which route you go.
Malibu, on California's west coast, is well known for its celebrity homes and scenic beaches. It's a great place to stretch out and soak up the sun for a bit.
Ventura is also known for its beaches, and Surfer's Point is a hotspot for surfing. If you take a boat to Channel Islands National Park, you may see rare wildlife like island foxes.
Santa Barbara is a beautiful city with a stunning view of the Santa Ynez Mountains. If you walk around downtown, you'll see a lot of Mediterranean-style buildings.
And, of course, there are plenty of wineries to visit. This area is well-known for its Chardonnay, Syrah, and Pinot Noir. The varied terrain and ocean air make this an excellent spot for grape growers.
The Babcock Winery tasting room has a retro vibe and a party-like atmosphere. It's an excellent place to try some Pinot Noir and Chardonnay.
Melville Winery features Mediterranean patios and thriving gardens, making it an ideal spot to relax with a glass or two.
Santa Barbara to Paso Robles
Stop 2 (126 Miles)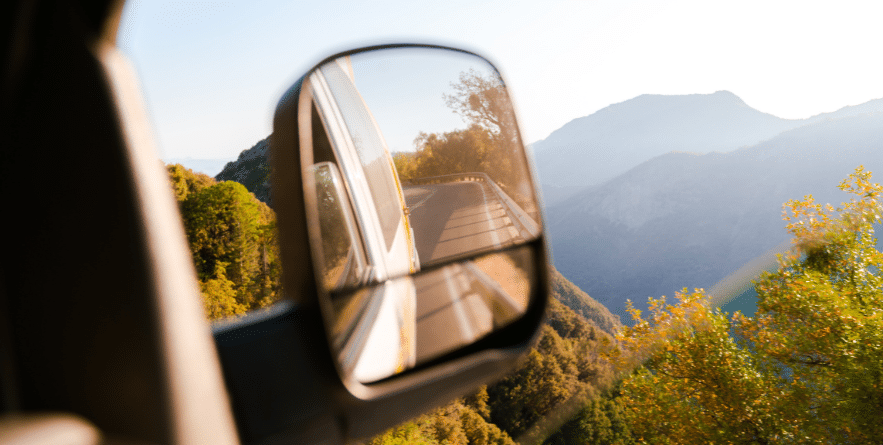 Your trip from Santa Barbara to Paso Robles is roughly 126 miles.
On the way, consider visiting Presqu'ile Winery, which is an excellent spot for a meal and wine tasting. There are occasional live music events, and the scenery of the lush vineyards and rolling hills is a great place to relax.
Paso Robles is known for its olive groves as well as its wineries. It features scenic rolling hills, Pacific Ocean views, and majestic mountains.
Popular wines found here include Cabernet Sauvignon, Syrah, Zinfandel, and more.
Broken Earth Winery has more than 700 acres of grapevines and a variety of grapes. Be sure to visit the La Cucina Restaurant or the wine-tasting room to experience the flavors of the area.
The Eberle Winery is also worth a visit if you're looking to taste some premium wines. However, you'll have to make a reservation for the 90-minute tasting.
Besides attending a wine tasting at one of the area's many wineries, you should see the Mission San Miguel Arcangel, a mission church founded in 1791.
Plus, if you're in the area at the right time, you might be able to see a performance at Vina Robles Amphitheatre.
Paso Robles to Monterey
Stop 3 (116 Miles)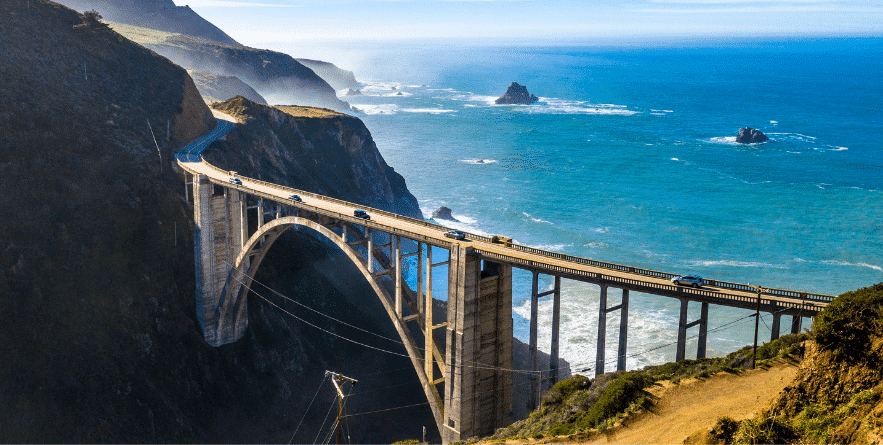 Monterey, which is your next stop, is about 116 miles away.
On your way, we recommend stopping to see Big Sur, a region stretching 90 miles and featuring sandy Pacific beaches on one side, and on the other side, you'll find the Santa Lucia Mountains.
The area is the perfect place to surround yourself with nature and explore some of the coastal communities. It's one of the most iconic areas in the state and an excellent addition to any California road trip.
Monterey is frequently visited for its diverse marine wildlife and fantastic seafood. It's also the perfect spot to visit some of California's sandy beaches.
A Taste of Monterey is a great stop to experience the beauty of Monterey Bay as you can enjoy a glass of your favorite wine overlooking the blue waters. There are plenty of choices, whether you try a wine-tasting flight or by the glass.
Another great spot is the Stave Wine Cellar at Spanish Bay, which features an intimate and luxurious experience. The menu includes cheese and charcuterie plates as well as other light plates and more than 200 wines to purchase.
Monterey to San Francisco
Stop 4 (113 Miles)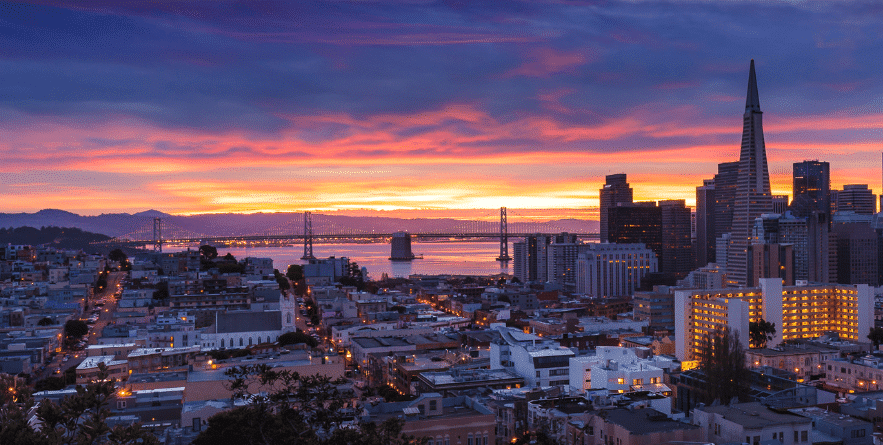 Next up on your Wine Country tour is San Francisco, which is approximately 113 miles away.
Along the way, stop at Palo Alto, which is a city in the famous Silicon Valley. Notable locations include Stanford University and the Baylands Nature Preserve.
The name Wine Country usually refers to an area in California located in the northern part of the San Francisco Bay Area. So, no trip to California's best wineries would be complete without a stop there! There's also no shortage of sights to see and activities to try in the city, so make sure you spend some time here.
One of the best benefits of a campervan rental is that you can travel at your own pace, after all.
Since the area has so many premium wineries, we recommend signing up for a wine tour and tasting. Of course, you can always go at your own pace and choose the spots you'd like to visit most instead. There is no wrong way to explore San Francisco.
The highly-rated Chateau Montelena San Francisco Tasting Room, which is located in the historic Westin St. Francis, is a popular spot. The tasting room is open daily for walk-ins and purchases.
San Francisco to Sonoma
Stop 5 (45 Miles)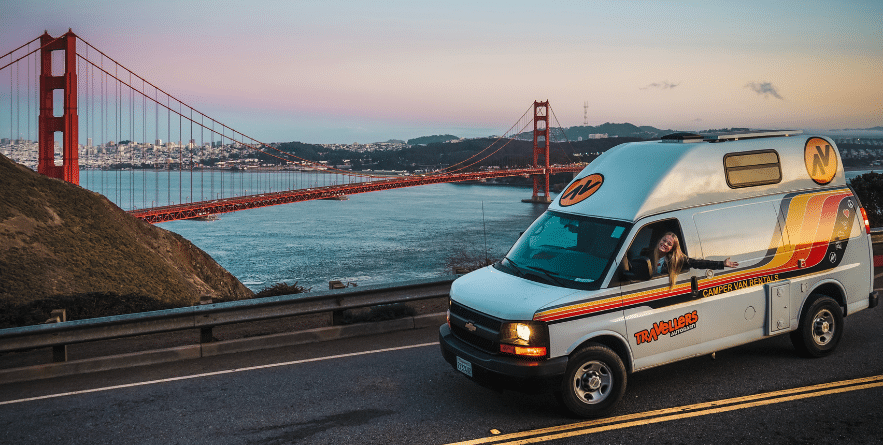 After spending some time in San Francisco, you can head to your next destination. Sonoma is roughly 45 miles away, but there are a few different ways you can get there.
The iconic Golden Gate Bridge is worth a stop. The impressive suspension bridge is 80 feet high and stretches 1,800 feet. Of course, you should check the weather first, as the usual fog can make it hard to see.
Another stop we recommend is the Jacuzzi Family Vineyards. You'll get to see a beautiful Tuscan-inspired courtyard and experience wine tastings overlooking the grounds.
Sonoma County has many legendary vineyards, so you can expect some phenomenal wines. The area is surrounded by towering mountains, lush forests, and miles of coastline. As part of Wine Country, we highly recommend making reservations, as many spots are frequently booked.
The Freeman Vineyard & Winery is located in a particularly scenic location, surrounded by redwood groves. Visit the wine cave for an intimate experience as you taste some of the best wines the area has to offer.
Another spot we recommend is the Papapietro Perry tasting room, which has a relaxing and inviting vibe. Featuring a huge patio with stunning views of the local landscape, it's the perfect place to relax for an hour or two.
Sonoma to Napa Valley
Stop 6 (24 Miles)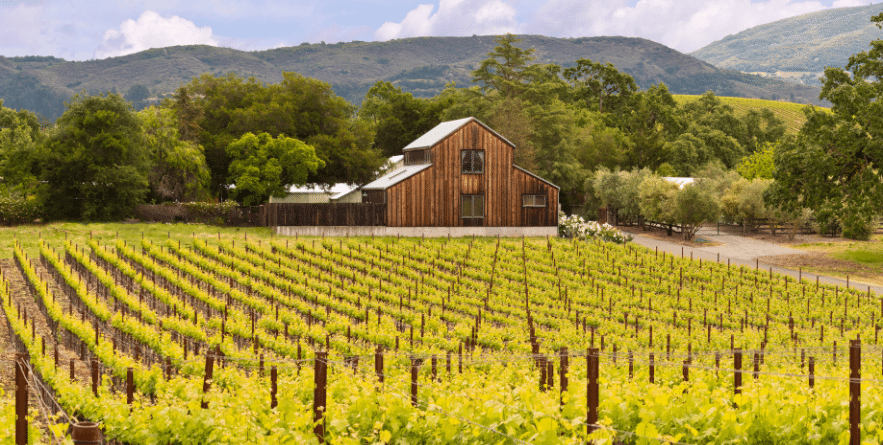 After spending some quality time in Sonoma, your next stop in Wine Country is the famous Napa Valley. It's a short trip and only around 24 miles away.
The Napa Valley wine region has hundreds of sprawling vineyards, tons of gourmet food, and many beautiful spots to see.
You can take a tour of the wine region or visit a few vineyards that spark your interest. We also recommend checking out the Oxbow Public Market, which is an excellent spot to stock up on great food and wine for your road trip.
If you're feeling adventurous, consider taking a hot air balloon ride to get an aerial tour of the area. Flights are typically only an hour, and it's absolutely worth it for the views.
The O'Brien Estate Winery and Sequoia Grove Winery are both highly rated by locals and tourists alike.
The Sequoia Grove Winery prides itself on balanced wines that complement many dishes. As such, you can expect wonderful culinary sensations as you learn about pairings and try some of their famous Cabernet Sauvignon.
The O'Brien Estate Winery sits on 33 acres of idyllic estate vineyards. It's popular for the relaxed and private atmosphere and the small production wines.
Napa Valley to Santa Cruz
Stop 7 (124 Miles)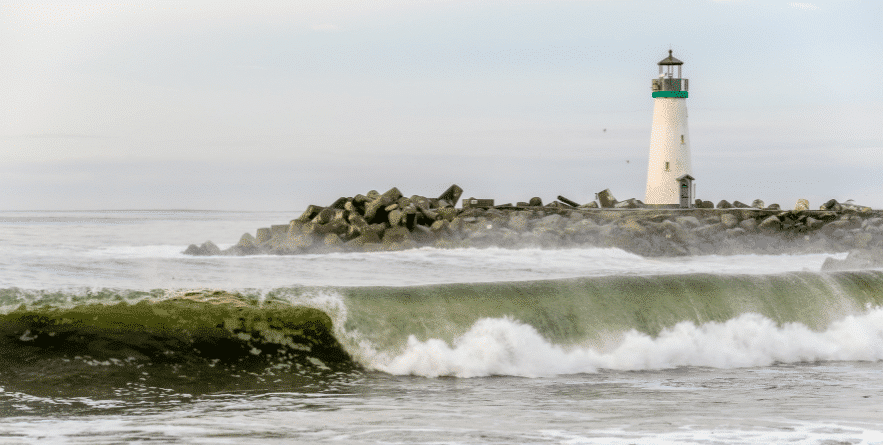 The trip from Napa Valley to Santa Cruz is roughly 124 miles. Since the city sits on California's central coast, it's an excellent place to unwind and relax.
Visit Natural Bridges State Beach to see fascinating geological structures and look for marine life.
The Santa Cruz Beach Boardwalk can make you feel like a kid again. This amusement park stretches for one mile along the beach and offers a variety of rides and games.
Of course, there are plenty of wineries to visit in the area as well. MJA Vineyards has excellent Napa Cabernets to try, as well as Sauvignon Blanc, Chardonnay, and more. You'll discover a love of both wine and Kona coffee here.
Santa Cruz to Los Angeles
Stop 8 (342 Miles)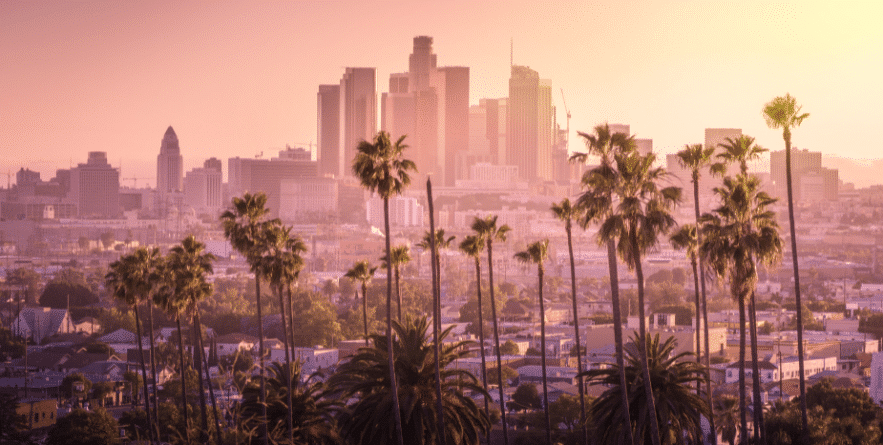 Even as you leave Santa Cruz and begin the roughly 342-mile journey back to Los Angeles, there's still a lot to experience.
If you're in the mood for upscale shopping, you must see Beverly Hills. This hotspot is a favorite of Hollywood stars and has a variety of designer stores. The landscape of the city is also impressive, from the beautiful Beverly Gardens Park to the fountains.
If you want to take in some of the natural beauty of the state, you must stop by the Carrizo Plain National Monument. It's called one of California's best-kept secrets. The plain is home to a diverse group of wildlife and is surrounded by wildflowers.
Finally, when you're ready, you can bring your campervan rental to Los Angeles again and conclude your adventure.
Experience the Fun of a California Campervan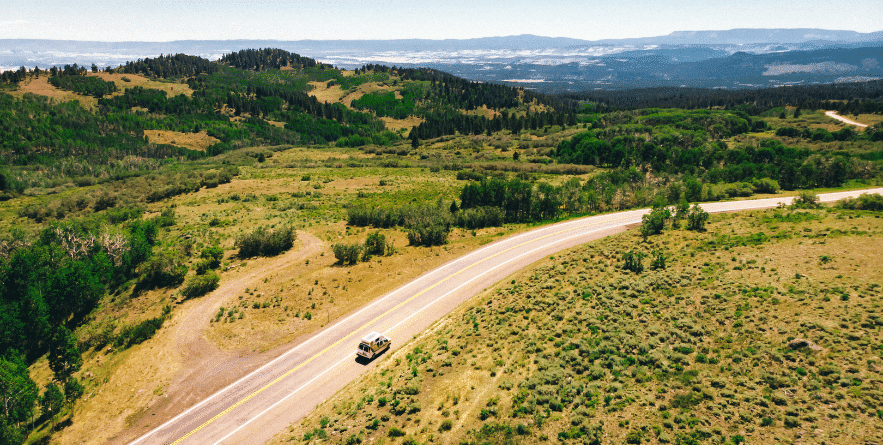 Wine lovers rejoice because this itinerary lists the best places in Wine Country to visit! Since there's so much to see and do in these famous cities, the ideal way to explore is in a California campervan rental. After all, you can take it all in at your own pace.
Get a quick quote on one of our rentals today and plan the trip of a lifetime.
Find Your Nearest
Travellers Autobarn

Location