Get ready to see the most beautiful places in the world and let this adventure be the road trip of your life!
This road trip will take you to the heart of red-rock canyons, the front door of ancient ruins, the rejuvenating waters of Colorado's hot springs and the rim of the Grand Canyon.
Have a lot of time? Before you head west, make a side trip to Rocky Mountain National Park just 1.5 hours from the Denver International Airport.
Head west to Glenwood Springs and take a dip. Farther west and south explore ancient ruins in the Mesa Verde National Park area. Then head to your final destination The Grand Canyon South Rim.
Rocky Mountain National Park
Stop 1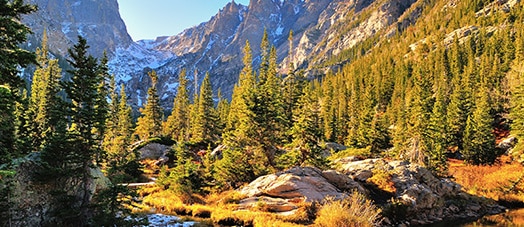 Rocky Mountain National Park is one of the most visited national parks in the country. With majestic peaks in every direction, wildlife roaming the valleys and some of the most incredible outdoor adventures on the planet,  it is a bucket-list destination for many outdoor lovers. Rocky Mountain National Park is a spectacular natural playground that shouldn't be missed on any trip to Colorado. Plan an adventure and witness the natural beauty that has been preserved for more than 100 years.
Glenwood Springs, Colorado
Stop 2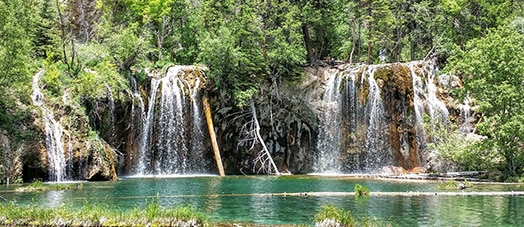 Let's get back on the road for a relaxing drive to Glenwood Springs.
Located between Denver and the Grand Canyon, Glenwood Springs is a resort city in Colorado known for its hot springs. It sits in the rugged Rocky Mountains, surrounded by the vast White River National Forest.
Mesa Verde National Park
Stop 3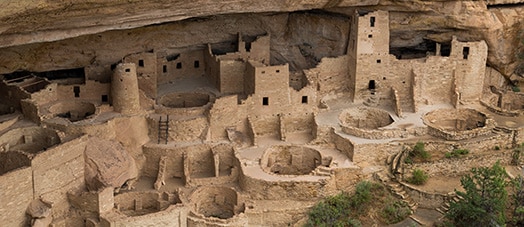 After some resting time in the springs, drive to this next destination to get some fresh air. Mesa Verde National Park is the largest archaeological preserve in the U.S.A. This paradise on Earth is best known for structures such as Cliff Palace, thought to be the largest cliff dwelling in North America. If you are passionate about nature, you will find sites and overlooks, including Sun Point Overlook with panoramic canyon views.
the Grand Canyon South Rim
Final Stop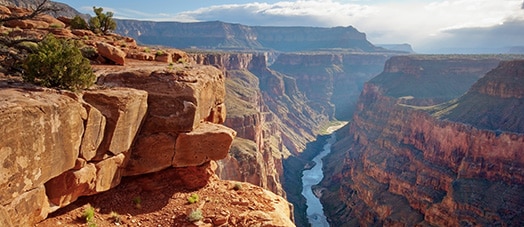 You made it to the final stop of your road trip! Get ready for adventure!  The Grand Canyon is by far one of America's greatest natural wonders. With wide views of the canyon and Colorado River, it is a popular stop, especially at sunrise and sunset.
Check out more Denver road trip itineraries here!
Find Your Nearest
Travellers Autobarn

Location