The Southwest offers some of the best rock climbing in the U.S. Climbers have a range of options here—everything from technical sport routes to multi-pitch crack climbing to bouldering. And, of course, the surroundings aren't bad either.
But with so many tantalizing destinations in the region, how do you choose? Well, if you travel by RV or campervan, you don't have to. On this rock climbing campervan road trip, you start in one of the most famous spots in the southwestern U.S., Red Rock Canyon, located just outside Las Vegas. From here, you hit some of California's most epic climbing destinations before traveling east to Flagstaff, Arizona, and then back to where you started in Las Vegas.
Red Rock Canyon, Nevada
Stop 1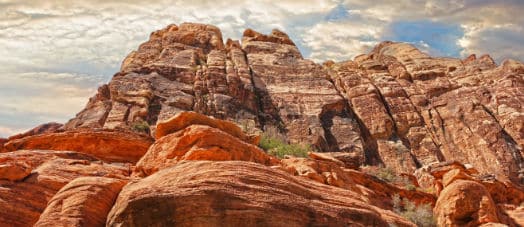 Located just a few miles west of Las Vegas, the Red Rock Canyon National Conservation Area has become a world-class rock climbing destination. There are over 2,000 routes crisscrossing the Canyon's multi-cultured Aztec Sandstone formations—some of which have walls that are as tall as 3,000 feet (910 meters) high. Climbs range in length and difficulty level, and Red Rock Canyon offers various types of climbing, including short sport routes, multi-pitch crack climbs, and bouldering.
Bishop, California
Stop 2
About a four-hour drive northwest of Las Vegas lies one of California's best rock climbing destinations, a place with "perfect climbing conditions," according to Mountain Project. Not only does the area have phenomenal crags and boulders, but there are over 300 days of sunshine per year, giving climbers loads of time to explore all that Bishop has to offer. The Owens River Gorge, situated just north of Bishop, is the most concentrated sport climbing area in California. The Gorge has over 500 routes, including the famed Happy and Buttermilks bouldering venues. Alabama Hills, Pine Creek Crags, and Whitney Portal also offer excellent climbs.
Yosemite Valley, California
Stop 3
Next, hop in your campervan and head two hours north to the iconic Yosemite National Park. A rock-climbing mecca, Yosemite Valley (a 7.5-mile-long valley in Yosemite National Park) attracts an estimated 150,000 climbers a year from all over the world. The Valley is renowned for its incredible granite walls and stunning scenery. It's also known for its difficult, "sandbagged" climbs; it's critical not to overestimate your skill level when choosing a route in Yosemite. The walls here support a range of climbing styles: from single to multi-pitch, sustained crack climbs to trad climbing, and sport climbing to bouldering. Just make sure you give yourself some time on your trip to enjoy the views too!
Joshua Tree National Park, California
Stop 4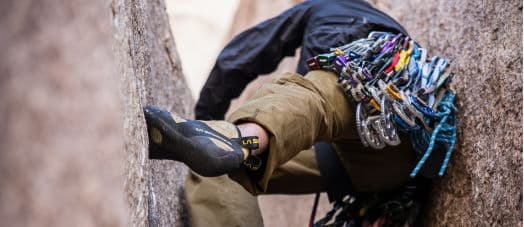 Stop four on our rock climbing road trip takes us eight hours south to another famous California national park. Located in southern California, Joshua Tree is known for its enormous rock formations, palm-tree-filled oases, and its namesake trees, Joshua (a type of yucca). It's also renowned for its rock climbing and draws climbers from around the world. The Park offers more than 8,000 climbing routes, 2,000 boulder problems, and attracts climbers, boulderers, and highliners of all levels.
Flagstaff, Arizona
Stop 5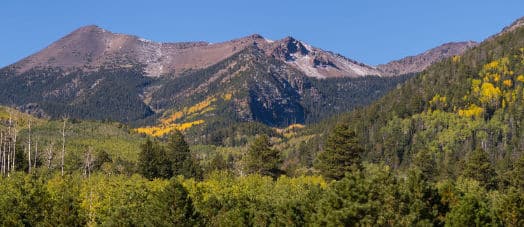 Next, we're heading east to Flagstaff, Arizona, whose unique geography has created some fantastic rock climbing opportunities. The area has limestone, sandstone, lava flows, and cinder cones, and these formations support almost every type of climbing. There are opportunities for sport and trad climbing, crack climbing, and bouldering. Popular sport climbing spots include La Petit Verdon (a.k.a. The Pit), Hobo Jungle, Peaks Crag, and Solitude Canyon; trad and crack climbers head to Overlook, Paradise Forks, and The Waterfall; and you'll find boulderers at Priest Draw, Buffalo Park, and Glorias.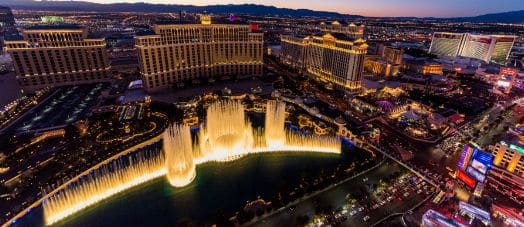 After hitting five of the best rock climbing destinations in the southwestern U.S., it's time to get some rest!  Please drive safely and enjoy your epic rock climbing road trip!
Not enough? Check out our campervan getaway recommendations for outdoor enthusiasts here
Find Your Nearest
Travellers Autobarn

Location