There were 312 million recreation visits to national parks last year, many of which included stops at California's most scenic locations.
Are you thinking about booking a California road trip for your next vacation? If so, you need the right itinerary to make the most of your stay.
Pack your bags and get ready to book that campervan because we've outlined the best sights to see along your route and the most exciting activities you can't afford to miss.
Los Angeles to Joshua Tree National Park
Stop 1 (131 Miles)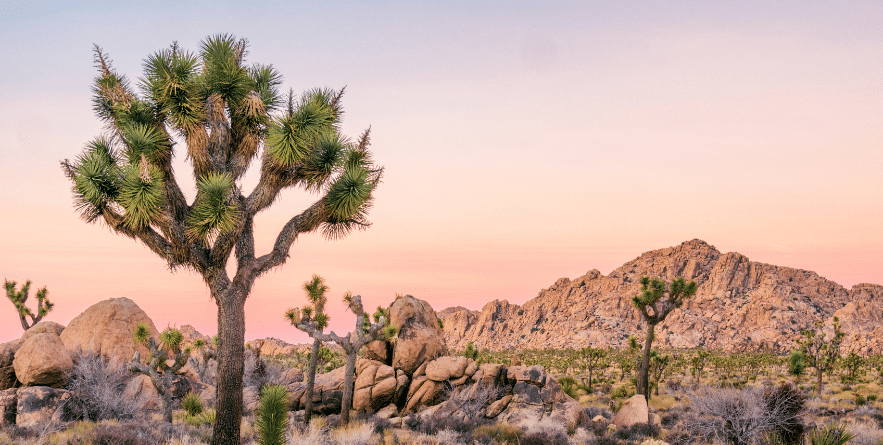 Your first stop from Los Angeles to Joshua Tree National Park is roughly 131 miles. This is one of the most well-known and beloved national parks in California. It's also perfect for a California camping trip!
On your way, you might want to stop in San Bernardino to escape the traffic or relax for a bit. You can visit the San Bernardino National Forest, see the original McDonald's site, or take a soak in the Deep Creek Hot Springs.
When you're ready, get back on the road and make your way to your next destination.
Joshua Tree National Park is where two unique desert ecosystems (the Mojave and the Colorado) meet. As such, you can expect to see a wide variety of animals and plants in the park.
Joshua trees, the namesake for the park, can take many different forms, but they always have a distinctly twisted, spiky appearance. You'll see these unusual plants throughout the park and you'll have plenty of opportunities to take striking photos.
While you're here, you have to break out your hiking boots because there are a ton of scenic trails to take and plenty of options for all skill levels.
Joshua Tree to Palm Springs
Stop 2 (50 Miles)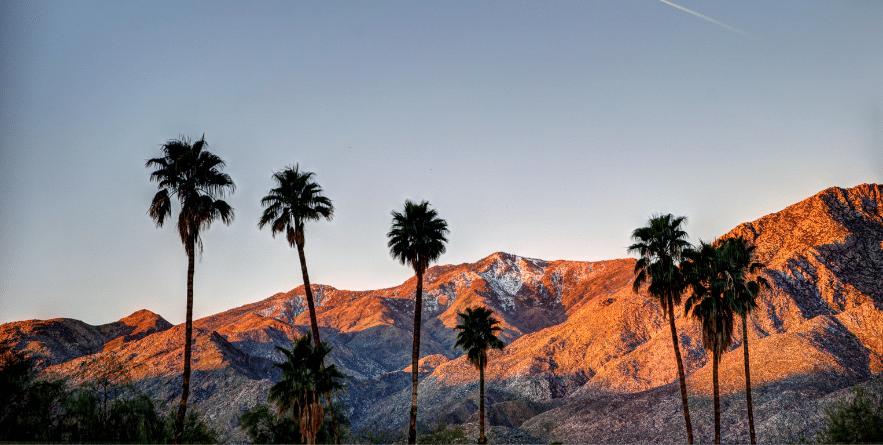 The next stop on your road trip itinerary is Palm Springs. It's roughly 38-50 miles away, depending on which part of the park you leave from.
Palm Springs is located in the Sonoran Desert of southern California. The city is well known for its spas, golf courses, hot springs, and stylish hotels. It's the perfect place to rest after a long day of hiking.
Take in the views from the Palm Springs Aerial Tramway, which is the largest one in the world. This 10-minute ride allows you to see miles of the scenic Chino Canyon. You can save money on the trip by eating at the Pines Cafe and getting a Ride n Dinner combo.
Don't forget to check out the many stylish shops, restaurants, and art galleries along Palm Canyon Drive.
Palm Springs to Death Valley National Park
Stop 3 (230 Miles)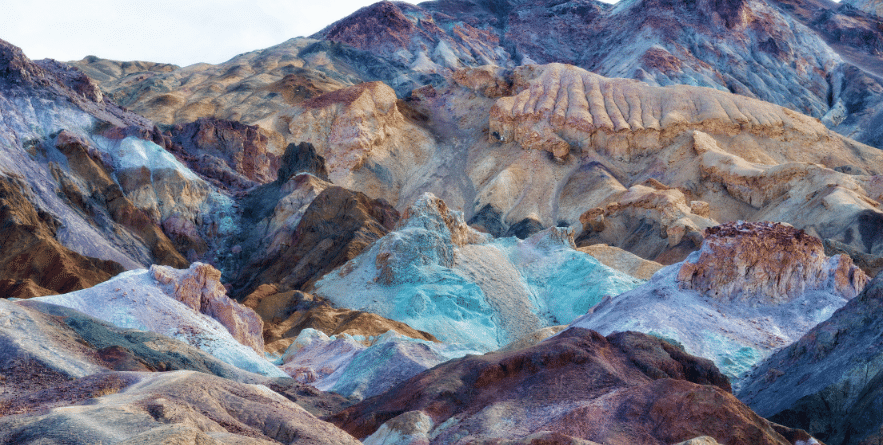 Next up on your California road trip itinerary is Death Valley National Park. It's approximately 230 miles away, depending on your route.
There are a couple of stops you can check out along the way. If you're into wine tasting and tours, stop by the Leoness Cellars. This estate vineyard features beautiful panoramic views and an al fresco restaurant. The Wilson Creek Winery has a restaurant and live music, and it's known for its almond sparkling wine.
Love shopping? Stop by the Desert Hills Premium Outlets for high-end designer goods.
Death Valley National Park is the driest, hottest, and lowest national park. It features more than three million acres of wilderness to explore and enjoy.
There are many scenic spots throughout the park, some of which only take a few hours to reach.
If you visit during hiking season (November through March), there are tons of trails to explore from easy to challenging treks. Make sure to stay properly hydrated, even in the winter months.
Death Valley to Sequoia National Park
Stop 4 (274 Miles)
There are an estimated 3.1 million van lifers in the United States, and it's easy to see why when you visit and stay at some of these gorgeous national parks in California.
The trip from Death Valley National Park to Sequoia National Park is around 268 or 274 miles, depending on your route.
There's a lot to see on the way, including the Maturango Museum, Red Rock Canyon State Park, and the Tehachapi Railroad loop.
Sequoia and Kings Canyon National Parks are packed with spectacular sights that you can't miss. Explore the beautiful sequoia groves, go for a day hike, or spend time camping in these beautiful parks.
From over 200 species of birds to black bears, this is one of the best spots to witness wildlife in California. Just be sure to follow all the rules and practice safety measures to protect the animals and yourself.
Don't forget to stop by the impressive General Sherman Tree, which is the world's largest by volume. The base is over 36 feet in diameter and it stands 275 feet tall!
Sequoia to Kings Canyon National Park
Stop 5 (10 Miles)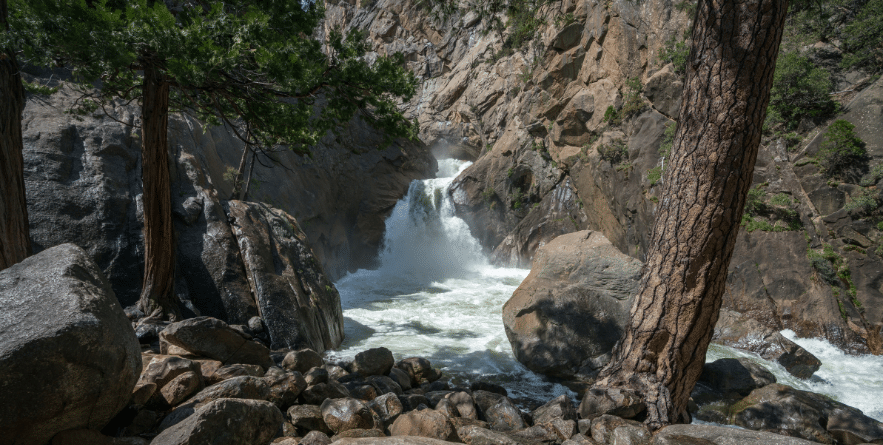 These two parks are only a little over ten miles away.
The General Grant Tree Trail takes you right to the impressive General Grant tree, which is almost 1,700 years old. It's also one of the largest trees in the world.
You can't miss the Roaring River Falls Trail, which features stunning views of the canyon. This easy trail also takes you to a viewpoint that overlooks the waterfalls.
If you're looking for photo opportunities, don't miss Kings Canyon Overlook. It's a breathtaking viewpoint that's only 10 miles from the visitor center.
Kings Canyon to Yosemite National Park
Stop 6 (111 miles)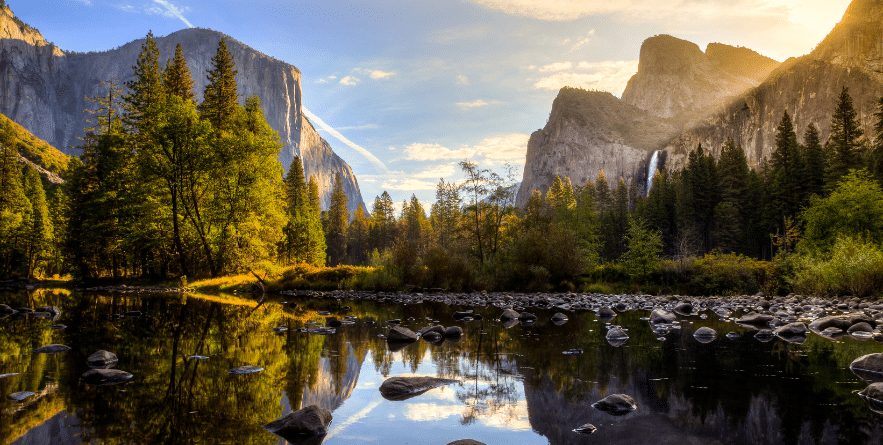 This next trip is a 111-mile stretch and it's worth every second. Yosemite National Park is one of the ten most-visited national parks in the US.
From hiking to horseback riding, there's no shortage of activities to do. Some of the most popular hiking trails and sights include:
Mist Trail – Vernal and Nevada Falls
Half-Dome (John Muir Trail)
Upper and Lower Yosemite Falls Trails
Four Mile Trail
Valley Loop Trail (Mirror Lake)
Be sure to research the conditions and difficulty rating for each trail.
There are several guided bus tours if you'd rather see the sights and learn about the park from an experienced tour guide. You can also join a guided horseback ride.
Yosemite is also one of the best places in the world to go rock climbing, fishing, swimming, and boating.
Yosemite to Fresno
Stop 7 (62 miles)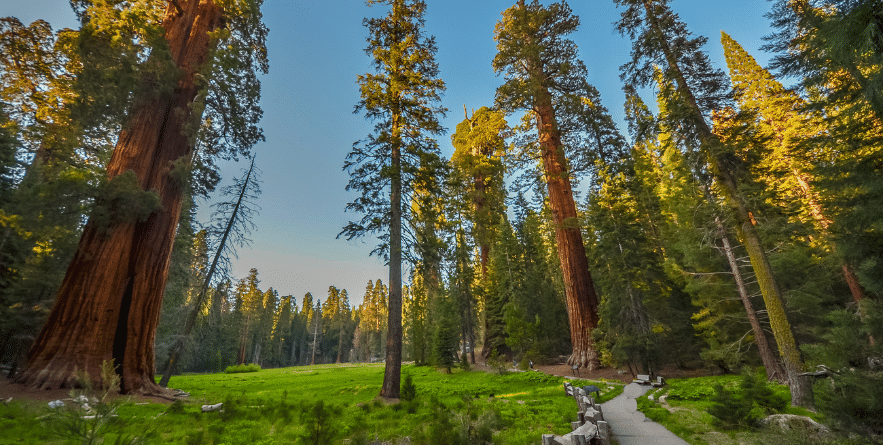 The next stretch to Fresno is about 62 miles. When you leave Yosemite, be sure to stop by some of these spots on your way.
Nelder Grove Campground is an excellent spot for a picnic or a day hike. Mariposa Grove is also an area known for the giant sequoias.
The Forestiere Underground Gardens are truly a sight to behold, featuring a network of below-ground gardens, courtyards, and grottos. These structures were originally built by Baldassare Forestiere, a Sicilian immigrant, from 1906-1946.
Visit the Shinzen Friendship Garden in Fresno and take a relaxing and scenic stroll or check out the Fresno Chaffee Zoo to see a wide range of animals, including almost 190 different species.
Fresno to Santa Barbara
Stop 8 (264 miles)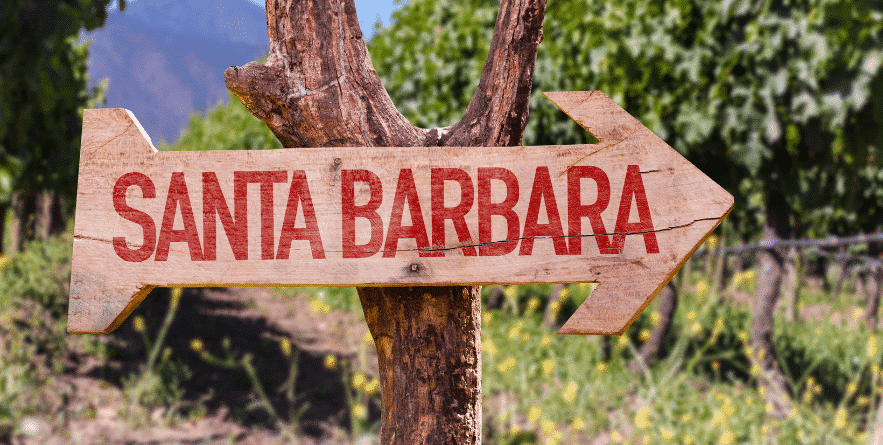 When you get a campervan rental in California, you have to take the drive from Fresno to Santa Barbara. The trip is anywhere from 244 miles to 264 miles depending on the direction you take.
There are plenty of shopping, camping opportunities, and restaurants to keep you busy and spice up your road trip.
If learning the history of the area is important to you, stop by the Kern County Museum, which has tons of artifacts on display. The West Kern Oil Museum lets you view old equipment and vehicles relating to the history of the petroleum industry.
If you have a little more time, it's worth spending a day at Universal Studios Hollywood. This sprawling amusement park is packed with exciting rides and attractions.
If you'd rather avoid the crowds, relax on the sand and soak up some sun at Mandalay State Beach. It's also a great spot to check out coastal dunes and wetland environments.
While in the city, you have to see the 8th-century Old Mission Santa Barbara. The mission is a beautiful and historic site you can't afford to miss. The Santa Barbara County Courthouse is also a beautiful part of the area's history.
Take a hike to Inspiration Point for a scenic view of the coastline and the Channel Islands or visit the Santa Barbara Botanic Garden.
Santa Barbara to Los Angeles
Stop 9 (110 miles)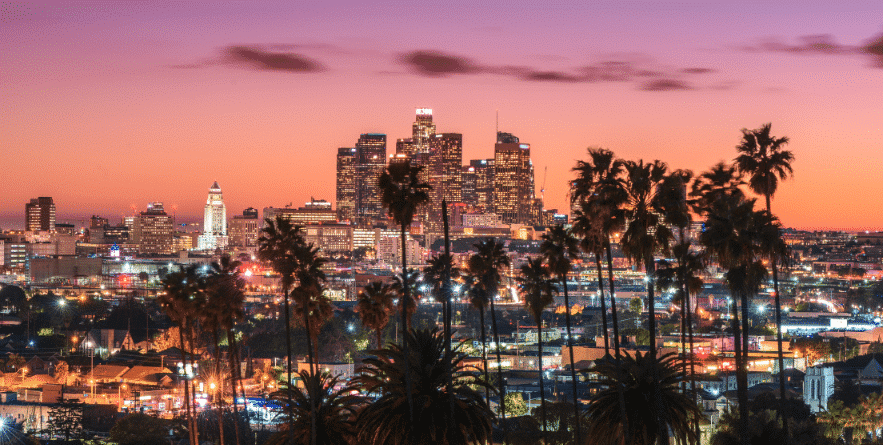 There's plenty to do to round out your trip. The final stretch is around 95-110 miles long.
Why not check out Ventura, a coastal city that's well-known for its beaches? Visit San Buenaventura State Beach and the charming wooden Ventura Pier.
Malibu is a picturesque area and home to many celebrity homes. It also features beautiful beaches and has great spots for surfing.
If you don't mind taking a slight detour, head to Santa Monica and view the Santa Monica Pier and famous amusement park. Another spot to check out is Beverly Hills, home to tons of Hollywood stars.
While in Los Angeles, you can finish your trip with some local sightseeing. Take a hike to a viewpoint to see the iconic Hollywood sign or stop by the Los Angeles County Museum of Art.
Make the Most of Your California Road Trip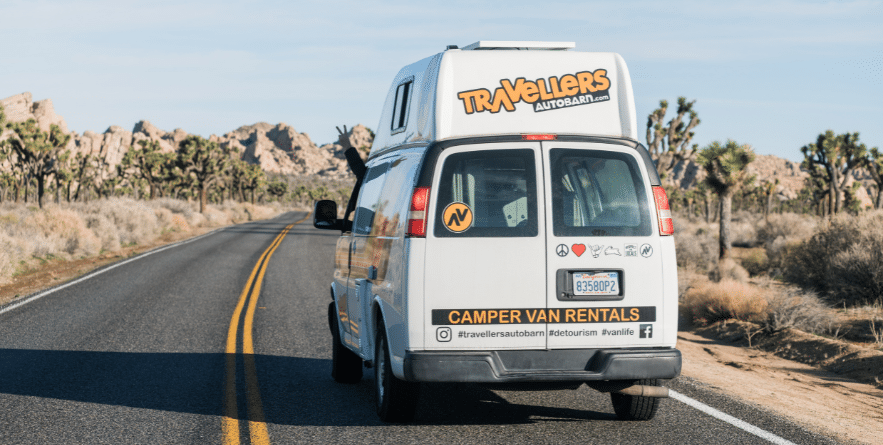 Use this itinerary to make the most of your California road trip to see all the scenic national parks. There's so much to discover along the route that you're bound to make great memories.
Are you looking for a campervan rental in Los Angeles for your next adventure? Get a quick quote and see all our available vehicles.
Find Your Nearest
Travellers Autobarn

Location