A Weekend Getaway
For those who have never heard of the Keys, they are a series of stunning tropical islands, connected by the overseas highway, US Route 1. The journey time will take you around 4 hours, you will pass through some of the most breath-taking scenery in the world, including passing over 42 bridges!
If you can't get away for a long period, this is the perfect weekend escape, making the most out of the little time you have!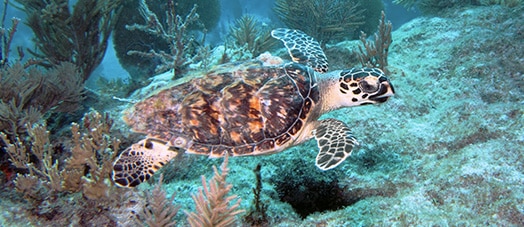 You could drive directly from Miami to Key West in around 4 hours. There's a lot of unique things to see around the Florida Keys, so why rush? After all, life is about the journey, not the destination! Starting your travels in Miami, head South on US Route 1 which turns into an overseas highway. Keep an eye out for the old railway sections that run parallel to the Overseas Highway. Strap on your snorkel gear in Key Largo and swim through the magnificent coral reefs and school of tropical fish.  This undersea park spans nautical miles!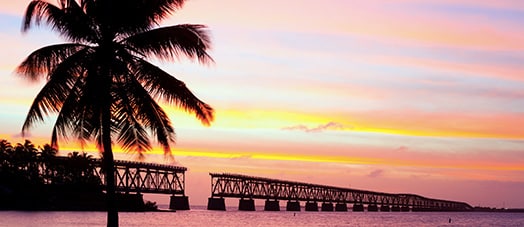 Set your alarm for an early rise so you don't miss out on the sunrise over the crystal blue-green waters. These are some of the moments that make an RV vacation special. Head to the docks of Robbie's Restaurant on Islamorada. Here, you can buy a bucket of bait and hand feed giant fish! The Tarpon is huge game fish that live in the tropical water off of the Florida Keys. They can grow up to 8 feet long and weigh over 200 pounds! Be careful, they have small teeth that will leave marks!  When the fish are full, head to Bahia Honda State Park and take a nap on one of the only natural beaches in the Keys and watch the epic sunset with the historical Bahia Railroad Bridge in the background.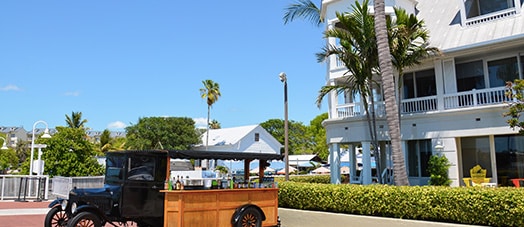 No trip to Key West is complete without taking a photo in front of the infamous Southernmost point buoy. This buoy marks the Southernmost point in USA, with only 90 miles across the sea to Cuba! Be sure to grab a bite at Sloppy Joes bar, and take a stroll along Duval Street which is one of the most energetic strips of shops, bars and cafes in the land! Don't rush your trip back to Miami, the journey back can be just as exciting as the trip there! Stop in Marathon, where you can walk, run or bike the seven-mile bridge.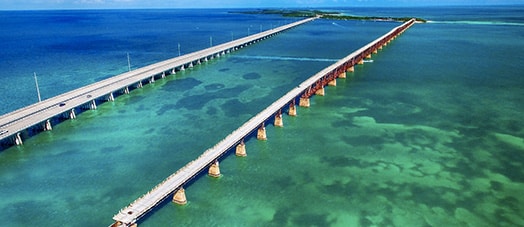 No one likes their vacation coming to an end. The time for bittersweet goodbyes has come as you make your way back up to Miami. Key West is certainly unique and beautiful when it comes to being at one with nature.  With many hidden gems, this is one unforgettable adventure!
Check out more Miami road trip itineraries here!
Find Your Nearest
Travellers Autobarn

Location