Start your day fresh and ready for an adventure. Collect your RV from Travellers Autobarn Las Vegas and get ready to discover the famous Death Valley! Turn your A/C to the max and head onto the highway. The valley is a long, narrow basin, 282 feet below sea level, yet it is walled by high, steep mountains. This is how the extreme weather occurs and how it got the name Death Valley. This itinerary will outline some of the many magnificent wonders you will come across in Death Valley.
Be prepared
Keep in mind it is called Death Valley for a reason. Temperatures here can easily soar past 110 degrees Fahrenheit (43 degrees Celsius), especially in summer where it is known to consistently reach over 110 degrees every day! Make sure you are very well prepared. This includes:
Water: One of the most essential things. You will need to drink at least 4 liters per day to replace loss from sweat. Drink more if you are active.
Avoid the heat: Do not hike in low elevations when temperatures are scorching.
Vehicle awareness: Stick to the road rules and stay on sealed roads.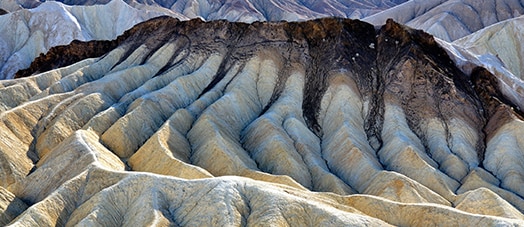 Zabriskie Point calls for an early wake to catch the sun as it rises over the monstrous sand dunes. It's easy to see why this is one of the most photographed spots in the National Park. Believe it or not, this used to be a lake a long time ago. The waves of water turned to waves of sand when the Lake dried up due to the ever-increasing temperatures in the valley.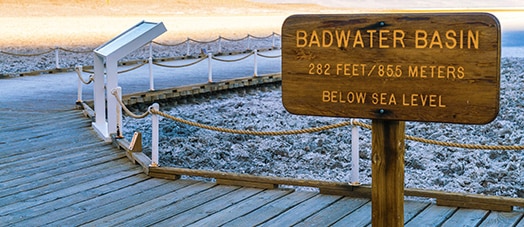 Bad Water Basin is Death Valleys single most popular attraction. It is so unique as it is so vast and so low. This makes the surrounding mountain range look particularly tall. Have a wander, stretch your legs and be amazed as you look into the vast lands.
Devils Golf Course
Stop 3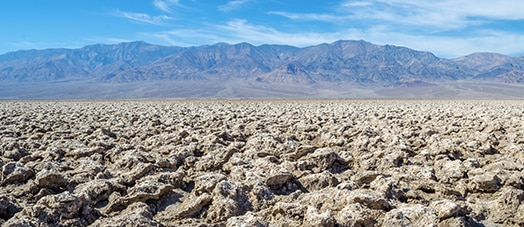 Drive 15 minutes North from Bad water basin, and you'll come across Devil's Golf Course. Just like Bad Water Basin, this is the remains of what once was a great Lake. All that remains now are millions of grains of salt. The way the salt has been left behind, gives it the name, Devil's Golf Course, as they look like gold balls splattered around!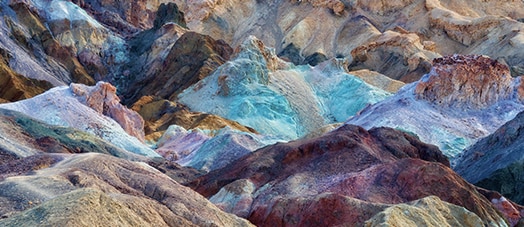 The Artists Drive in Death Valley National Park is stunning to say the least. The drive will take you through canyons and past mountains, majority of which are covered in loads of fascinating colors. Weaving your way around you will see the colors come through in the mountains. The colors are a product of the metals and elements found in the ground, producing everything from light blue to a deep purple!
Why leave so soon?
Stop 5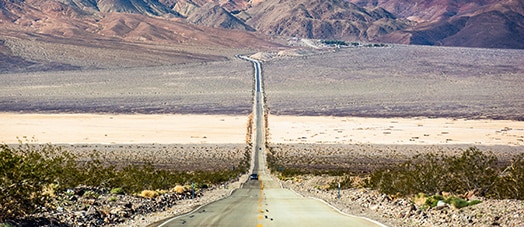 Keep in mind, you have only just scratched the surface to what lies in Death Valley National Park. This stretches for a massive 3 million acres and will take you at least 5 days to explore all the hiking opportunities, sightseeing and great selfie opportunities. The sunrises and sunsets you will see in Death Valley National Park are some of dreams, and how better to see them than in your cozy RV with a morning coffee?
Check out more Las Vegas road trip itineraries here!
Find Your Nearest
Travellers Autobarn

Location