San Francisco to New York – cities separated by 3,000 miles of mountains and prairies – it would take you more than 40 hours, if driven straight through, on interstate highways.  Let's take a more leisurely route for about 15 days to ensure you don't miss the best spots on your journey. Hit the road and let the adventure begin.
Yosemite National Park
Stop 1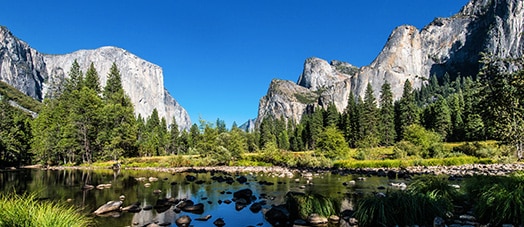 On the road from San Francisco, your first stop will be Yosemite National Park. If you have some time, we recommend you spend a minimum of 2 days there, as there are so many things to see. It's famed for its giant, ancient sequoia trees, and for Tunnel View, the iconic vista of towering Bridalveil.
. Grand Teton National Park
Stop 2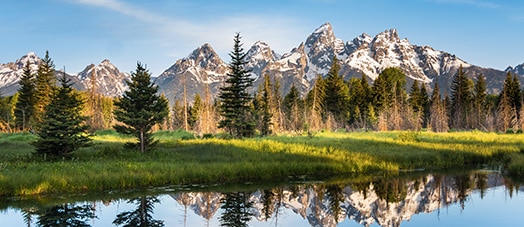 From Yosemite National Park it is a 12 hours drive to get to the Grand Teton National Park. It's a popular destination in the summer for mountaineering, hiking, back country camping and fishing with a wonderful view on the mountains.
Yellowstone National Park
Stop 3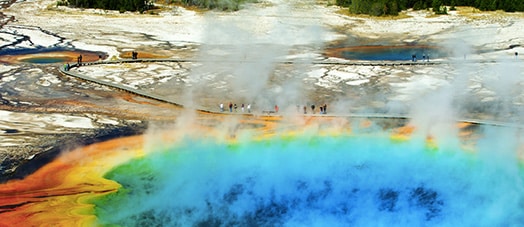 Yellowstone features dramatic canyons, alpine rivers, lush forests, hot springs and gushing geysers, including its most famous, Old Faithful. It's also home to hundreds of animal species, including bears, wolves, bison, elk and antelope. We recommend you explore this National Park for days.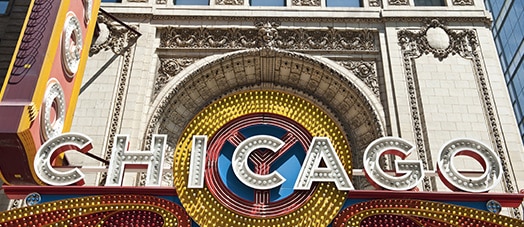 A long drive of 22 hours will take you from Yellowstone National Park to Chicago. The city is also renowned for its museums, including the Art Institute of Chicago, with its noted Impressionist and Post-Impressionist works.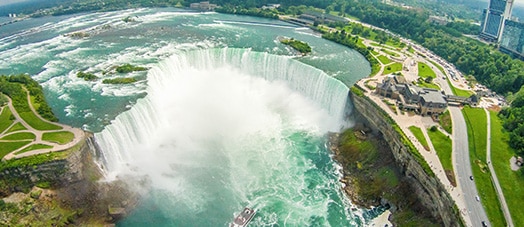 From Chicago it is an 8 hour drive to get to one of the most beautiful places on Earth. You cannot miss out on Niagara Falls. To stand at the heart of Niagara, you'll first need to descend 125 feet and explore 130-year-old tunnels through the bedrock. The observation deck at the foot of this 13-storey-tall wonder will leave you breathless!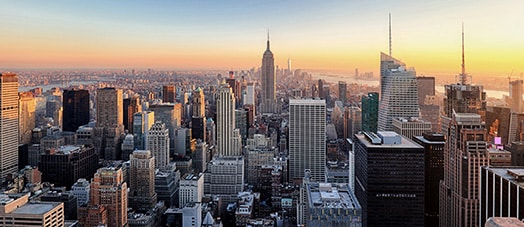 New York is your final destination! It is a 7 hour drive from Niagara Falls. Spend a minimum of 3 days to see the most iconic places of New York, such as the Statue of Liberty, The famous Central Park, the Empire State Building, and spend some time in Times Square.
Check out more San Francisco road trip itineraries here!
Find Your Nearest
Travellers Autobarn

Location