Get on board of your campervan rv rental to start the best experience of your life! Start your journey from iconic Las Vegas, city famed for its vibrant nightlife, centered around 24-hour casinos, other entertainment options and enjoy a 5 day road trip to Los Angeles going through amazing and wild landscapes.
While driving between Vegas and LA, choose the road that passes through Mojave National Preserve and then head to Joshua Tree National Park.
A short 50 minutes drive will lead you to Palm Springs before heading to your final destination, Los Angeles.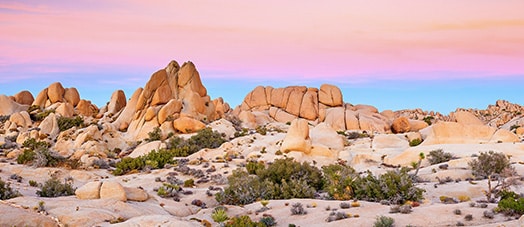 After the craziness of Las Vegas, choose the road that passes through Mojave National Preserve. It is a wonderful driving experience – Unusual plants and trees, sand dunes and jagged mountains, even volcanic craters and bright wildflowers can be seen on a trip through the Mojave Desert.
Seven Magic Mountains
Stop 2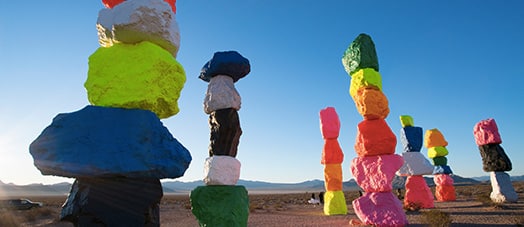 Looking for something fun & exciting to do on the way to Los Angeles? Make sure to stop and check this out.
You can't miss this great set up of 7 beautiful stacked colorful rocks.
Joshua Tree National Park
Stop 3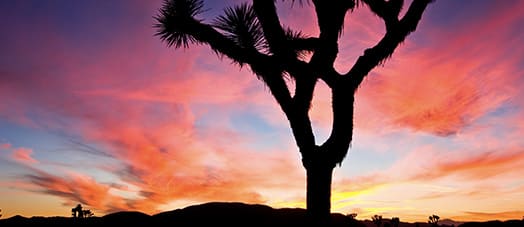 Joshua Tree National Park has a reputation for being a surreal and totally  natural wonderland. Directly in the middle of two vastly different ecosystems, Joshua Tree National Park is where the Colorado and Mojave deserts meet. This national Park is home to over 52 mammal species and 44 reptiles, including the coyote, lizard, roadrunner, and more.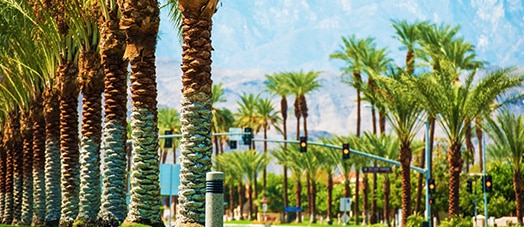 From Joshua Tree National Park, drive a short 50 minutes and you will get to Palm Springs. It is well known for it's hot springs, golf courses and spas.  It's also noted for its many fine examples of mid-century modern architecture. Its core shopping district along Palm Canyon Drive features vintage boutiques, interior design shops and restaurants. The surrounding Coachella Valley offers hiking, biking and horseback riding trails.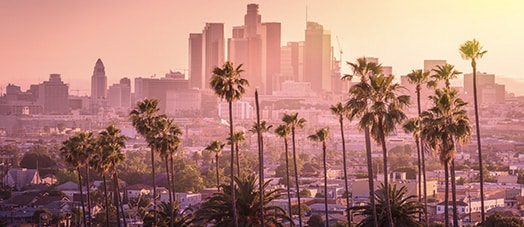 From Palm Springs it is a short drive of 1.5 hours to get to Los Angeles, city of the film and television industry. While in LA you cannot miss out on the iconic Hollywood sign, studios such as Paramount Pictures, Universal and Warner Brothers. Take a walk on Hollywood Boulevard, and enjoy the Californian lifestyle.
Check out more Las Vegas road trip itineraries here!
Find Your Nearest
Travellers Autobarn

Location