Blog Feature Article
Best Campervan Campgrounds Near Las Vegas
Vegas is most well-known for the strip and downtown Las Vegas (aka Freemont Street). With dozens of themed hotels and casinos, extravagant swimming pools and hot tubs, amazing shows, endless buffets, and tons of other ways to have fun (often a little too much fun), Vegas has something for almost everyone. But there are also ways to enjoy yourself outside of the Las Vegas strip; the city is a great starting point for some excellent RV or campervan getaways.
There are several renowned national parks near Las Vegas. The Grand Canyon and Bryce Canyon National Park are both about four hours away; Zion National Park is about three hours away, and Death Valley is only a two-hour road trip from Las Vegas—to name a few.
So, spend a few days in Sin City and then de-sin on the road, all while soaking in some beautiful scenery.
Here are some of the best RV and campervan campgrounds near Las Vegas.
MESQUITE SPRING
DEATH VALLEY NATIONAL PARK, CALIFORNIA
Mesquite Spring is an NPS campground on the northern end of Death Valley National Park, around two hours from Las Vegas. It offers 30 sites with restrooms, water, tables, fire pits, and a dump station.
The sky around Mesquite Spring is very dark, which makes for some incredible views of stars, and the daytime views, particularly of the surrounding mountains, are beautiful too. There are also some excellent day hike opportunities near the campground. Note that there is no cell service at Mesquite Spring; you can get a signal at the main road a couple of miles away.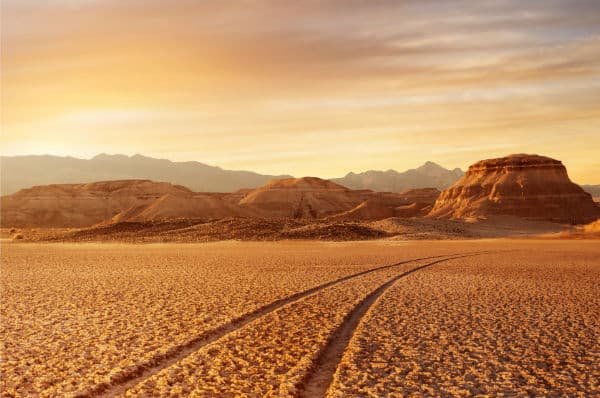 LAKE MEAD RV VILLAGE
BOULDER CITY, NEVADA
Situated less than an hour from Sin City, Lake Mead offers some of the best camping near Las Vegas. There are 700 miles of shoreline that you can enjoy by swimming, boating, waterskiing, fishing, and more.
Lake Mead RV Village has 115 sites, many of which are pull-thru, and all have power, water, sewer, and cable TV. Most sites have Wi-Fi, and there is a 24-hour laundry facility on-site. The village is walking distance to Boulder Beach, and there is a launch ramp nearby.
TRAILER VILLAGE RV PARK
GRAND CANYON NATIONAL PARK
Considered by many to be one of the seven wonders of the natural world, the Grand Canyon should be on your bucket list if you haven't seen it already. Visitors can take in the stunning scenery while hiking numerous trails, going rafting, and gazing at waterfalls.
Trailer Village RV Park is located within Grand Canyon National Park, on the south rim (about a four-hour drive from Vegas). There are 84 RV sites, with full hookups at most sites and 30 and 50 amp available. There are both back in and pull-through sites and showers, laundry facilities, potable water, a dump station, and Wi-Fi at the lodge nearby.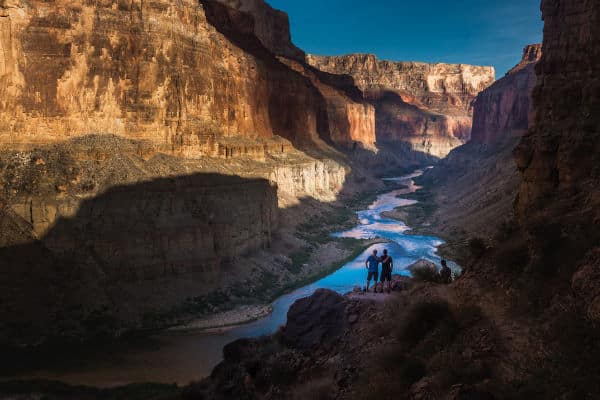 DORST CREEK CAMPGROUND
SEQUOIA NATIONAL PARK
Known for its giant sequoia trees and the General Sherman Tree, the largest tree in the world, Sequoia National Park is definitely worth a visit. The Dorst Creek Campground is situated between Grant Grove and Giant Forest, which makes it a convenient location for exploring both Sequoia National Park and nearby Kings Canyon National Park.
This campground has 218 individual sites and four sites for large groups; reservations are strongly recommended. The campground can accommodate almost any size RV and trailer and offers pull-through sites. There are flush toilets and a dump station on-site, and showers, laundry facilities, and groceries are available at Wuksachi Lodge, about six miles away, and Lodgepole Market, around eight miles away.
JUMBO ROCKS CAMPGROUND
JOSHUA TREE NATIONAL PARK
Located in Joshua Tree National Park, about a three-hour drive from Las Vegas, Jumbo Rocks Campground offers views of beautiful rock formations around the campsite. There are 124 individual/family sites, almost two dozen of which can accommodate RVs up to 35 feet long. Stay at Jumbo Rocks if you're looking for a back-to-basics experience; it's dry camping here, with no hookups or water, and the closest town is about 12 miles away. Sites have fire rings and picnic tables.