The landscape along the West Coast between Seattle and Los Angeles is some of the most beautiful in the world. You name it, the Coast has it. Volcanoes of the Cascade Range, high deserts, ancient Redwood forests, steep coastlines, untamed wildlife, the list goes on! This 1930-mile itinerary will take you on an adventure vacation up the coast, seeing the glory of the Pacific Ocean as you RV your way.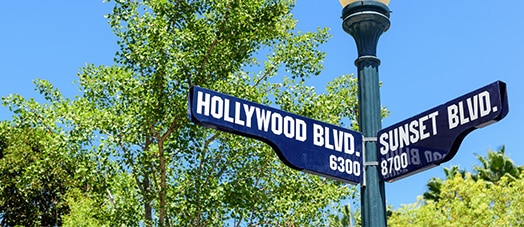 Head on down to Travellers Autobarn and collect your RV. Before you begin your travels, spend a day getting to know Los Angeles, especially if you have never been to LA and want to jam pack everything into a tight time frame! Take a stroll along the Hollywood Boulevard and get your photo next to one of the stars on the Hollywood walk of fame which stretches for a massive 18 blocks!
Los Angeles to Big Sur
Stop 2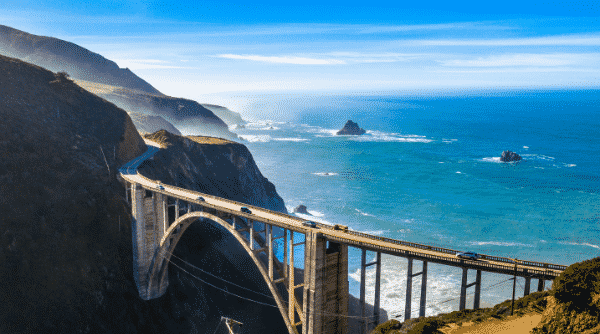 The incredibly picturesque Big Sur is a must stop on your trip. If you're looking for a surf and swim, Big Sur offers many beautiful beaches along it's coastline. For the nature lovers, there are many gorgeous national parks that feature some of the largest and oldest redwoods. Try stopping at Pfeiffer Big Sur State Park to view some of these forests!
Big Sur to Yosemite National Park
Stop 3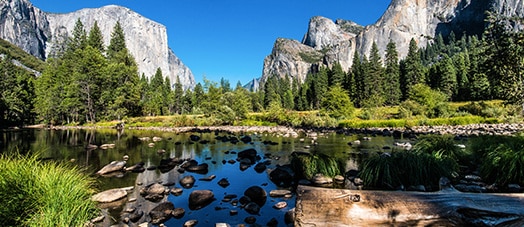 As the Big Sur coast fades into the distance, the open road is calling your name. Your first stop along the way is none other than the infamous Yosemite National Park. 286 miles North along CA-99 N it will take you just under 5 hours travel time. When you visit Yosemite, you will discover an unforgettable experience, especially in spring when the clouds are small and the flora in bloom.
Yosemite National Park to Tracy
Stop 4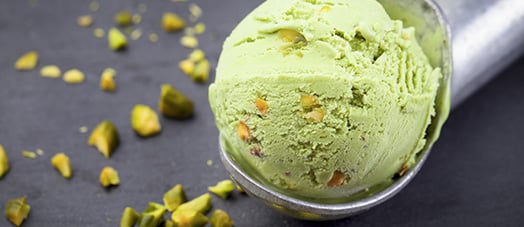 After you've explored the secret beauties of Yosemite National Park, jump back into your RV and back onto the road and head West to the small city of Tracy. Pull into Vita Dolce in the heart of the city for your pick-me-up, where they scoop Mitchells ice cream in flavors like Pistachio almond, avocado and purple ube. If you're not in the mood for something sweet, they've also got coffee, salads and paninis.
Tracy to Napa Valley
Stop 5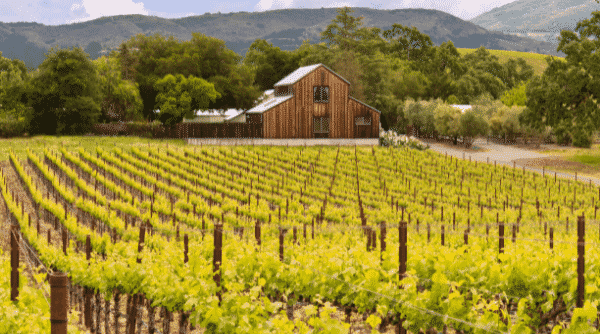 Any wine lovers must stop at Napa Valley. With hundreds of hillside vineyards, the Napa Valley wine region is the perfect place to taste some of the best wines on offer! Beside the wine tasting, the vineyards make for a beautiful photo, so don't forget your camera.
Napa Valley to Klamath National Forest
Stop 6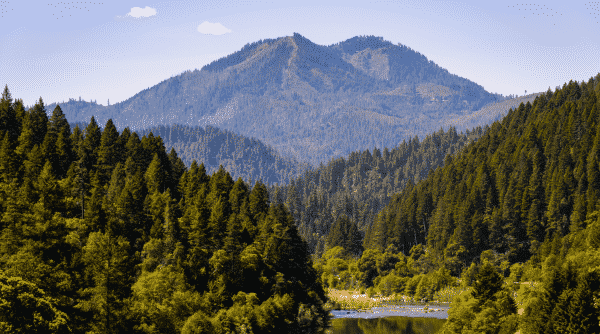 Following your wine detour, Klamath National Forest is a beautiful forest for any travellers that love a good hike. The national forest spans nearly 2 millions acres, and is full with picturesque lakes, ponderosa pines and mountain views. Don't forget to bring your water and check their notice board before hiking out!
Klamath National Forest to Crater Lake
Stop 7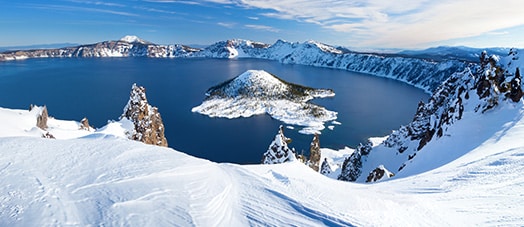 After you've had your nature detox, you'll reach the Crater Lake National Park. This lake was formed just under 8000 years ago. Due to there being no rivers or flowing water that enters the lake, it is one of the cleanest and clearest bodies of water in the world!  Simply relying on only rain and melting snow, in winter the national park becomes 50% invisible – covered in snow! Before you grab your swimsuit and jump on in to the freezing lake be sure to check the signs. Cleetwood Cove Trail is the only place where it is safe and legal to get down to the lake shore.
Crater Lakes to Crescent City
Stop 8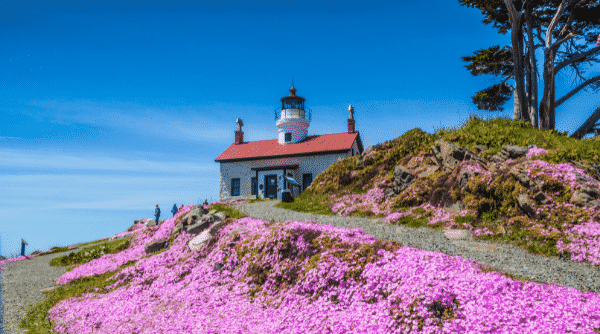 For the perfect small town experience, don't forget to stop at Crescent City! This coastal city is home to many cute shops, as well as a gorgeous historic lighthouse. If stopping through Crescent City, the Jebediah Smith Redwood forest is a must see. The forest displays amazing giant redwood trees, which is the perfect spot to immerse yourself in nature.
Crescent City to Cannon Beach
Stop 9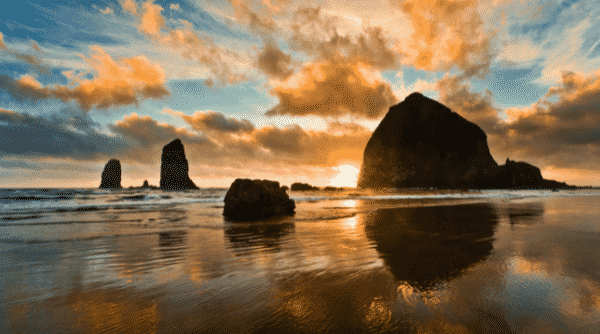 Cannon Beach is a quant coastal town in Northwest Oregon. This gem is best known for it's beautiful scenery, with ocean views that feature amazing rock formations. After adoring the sights, you can head downtown to explore many boutiques and galleries to fill up your day!
Cannon Beach to Seattle
Final Stop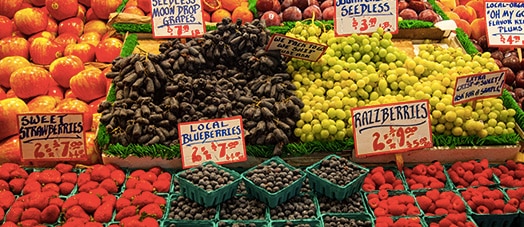 Your adventure does not stop here! Seattle has many places to explore. Home to a huge farmers market, it's the perfect place to see some culture. Pike Place Farmers Markets have a variety produce on offer! If you want to experience some history, head on over to the 'haunted' Irish Bar Kells. Rumored to be haunted, its sure to make the hairs on the back of your neck stand!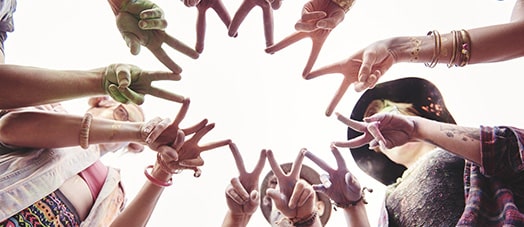 There is an endless list of places to explore suited for everyone. Seattle has so many things it's bursting at the seams. Grab your quote here for an adventure of a lifetime!
Check out more Los Angeles road trip itineraries here!
Find Your Nearest
Travellers Autobarn

Location